Police chase contributed to crash that injured three - report
27 June 2018, 14:41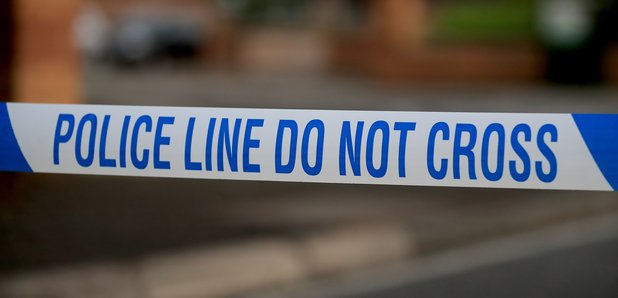 An unauthorised police chase of a stolen car contributed to a crash that injured three innocent people, a report has found.
The crash in Holytown, North Lanarkshire, last July led to hospital treatment for the three people for injuries including whiplash, a head cut, burns and bruising.
The two officers in the police car had twice been told by control room staff that a pursuit of the stolen car was not authorised, the police watchdog said.
The driver was told he could "monitor" the stolen car from a distance but "appeared to interpret this as meaning he could follow the car until traffic officers were directed to the incident", the Police Investigations and Review Commissioner (Pirc) said.
During the pursuit the stolen vehicle collided with a parked car before striking another vehicle being driven in Dornoch Road, Holytown.
Three people in the car that was hit required treatment but a fourth passenger, an eight-month-old baby, was uninjured.
The man driving the stolen car was arrested near the crash and was convicted over a number of driving offences earlier this year.
A Pirc spokesman said: "The actions of the police driver in pursuing the stolen car influenced the behaviour of the driver and contributed to the collision and subsequent injuries to those travelling in one of the vehicles.
"A series of recommendations have been provided to Police Scotland in relation to vehicle pursuits to mitigate against a similar incident happening again."
The incident happened on July 25 last year when police received a report that two cars had been stolen overnight from the driveway of a house in Carfin.
Officers were sent out to search for the vehicles and Pirc said the Area Control Room Sergeant decided early on that he would not authorise any spontaneous pursuit of either car and this instruction was passed by radio to the officers on patrol.
About 11am, two officers spotted one of the stolen cars and reported the sighting to the control room. Staff again told the officers that "no pursuit was authorised".
The instruction was acknowledged by the officers but the driver then pursued the stolen car for around half a mile before it crashed.
The Pirc investigation found statements from the police officers that they did not engage in a pursuit were contradicted by independent witnesses.
The watchdog has recommended the driver receives further training in Police Scotland's vehicle pursuit policy and guidance and that the force considers introducing standardised terminology for use by control room staff when instructing officers not to undertake pursuits.