Police Forensic Services Improvements Not Delivered, Watchdog Says
27 June 2017, 07:17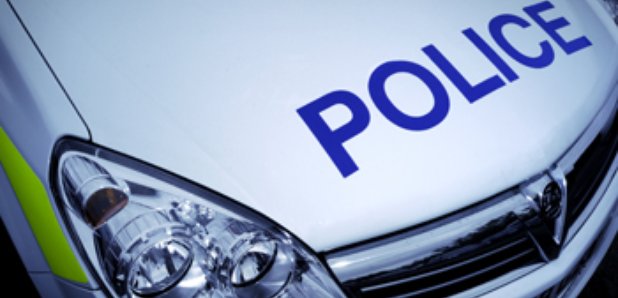 The Scottish Police Authority (SPA) and Police Scotland have failed to deliver improvements to forensic services, a watchdog has concluded.
HM Inspectorate of Constabulary in Scotland (HMICS) found there has been no strategy in place for the delivery of forensic services in Scotland for more than four years.
A HMICS report on how the service is managed and delivered by the SPA makes 23 recommendations for improvement.
Key findings published in advance of the full report state that while the quality of forensic work undertaken in Scotland is good, the SPA "has not provided strategic leadership'' and "has not put in place a clearly-established strategy, investment plan and joint planning cycle''.
"The SPA and Police Scotland have failed to deliver on a number of improvement initiatives due to a lack of resource and cohesive approach to continuous improvement,'' it states.
HMICS also identified "weaknesses'' in the strategic engagement with Police Scotland and the Crown Office and Procurator Fiscal Service.
It found forensic services were "consistently working above capacity'' with levels of demand coupled with the geographical spread of staff and functional structures presenting "major challenges'' for leadership, management and staff morale.
The report highlights "weak communication and engagement between management, staff and unions'', and ongoing challenging financial circumstances.
The operating budget for forensic services was £27.7 million in 2016-17, just 2.6% of the overall SPA policing budget.
HMICS also concludes the failure to deliver the Police Scotland i6 computer system "presents major challenges in terms of productions handling, demand analysis, management reporting and process efficiency for forensic services''.
Gill Imery, assistant inspector of constabulary at HMICS, who led the review, said: "Forensic services play a key role in supporting the justice system in Scotland in the investigation, detection and prosecution of crime.
"The service has been subject to continual change over the past ten years and has done well to innovate and meet increasing demands from those who use its services.
"We found forensic services staff at all levels are dedicated and committed to delivering a high-quality service.
"However, it was concerning that our inspection found there has been a lack of progress across improvement areas which were previously highlighted to both the SPA and Police Scotland.
"Serious and major crime investigations receive an excellent level of forensic service, although those delivered to local policing at an investigative stage are often poorer.
"It is clear that demand for forensic services is ever-increasing and additional investment and better demand management will be needed to build a sustainable forensic service for the future.''
The report follows sustained criticism of outgoing SPA chair Andrew Flanagan and current chief executive John Foley over openness and transparency at the watchdog.
A separate HMICS report published last week found ''dysfunction'' at the top of the SPA and ''shortcomings'' in Mr Foley's capacity to provide expert advice and support to the board.