Police In Contact With Families Of Teenagers Missing After Manchester Attack
23 May 2017, 12:11 | Updated: 23 May 2017, 13:17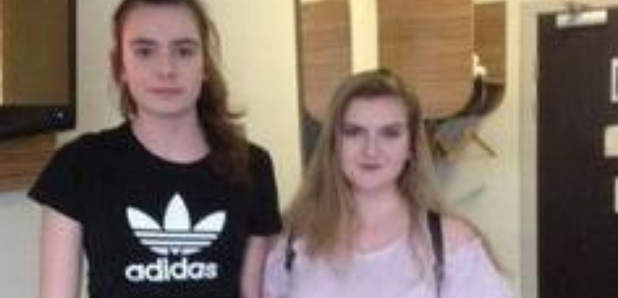 First Minister Nicola Sturgeon has confirmed police are in contact with the families of two Scottish teenagers who are missing after attending the concert in Manchester targeted in a terror attack.
Ms Sturgeon said a further four people have attended hospitals in Scotland following the incident.
The attack at the Ariana Grande concert on Monday night in Manchester Arena has left 22 dead and at least 59 injured.
The First Minister gave a statement at St Andrews House in Edinburgh following a meeting of the Scottish Government's resilience committee.
Ms Sturgeon described the incident as a "dreadful atrocity''.
"There can be nothing more cowardly than to attack children and young people enjoying a night-out,'' she said.
"At this point, as has been confirmed, 22 people tragically lost their lives and 59 have been injured.
"As of now, and this may change as the day develops, we are aware of four people who have presented at hospitals in Scotland, two of whom have already been discharged.
"Police Scotland are also in contact with the family of two girls reported missing from Barra who are known to have attended the concert last night.
"Anyone who has concerns about loved ones should contact the Greater Manchester Police emergency number on 0161 856 9400.''
Family members said Laura MacIntyre and Eilidh MacLeod, from Barra, had not been heard from since the explosion.
Laura's father Michael MacIntyre and Eilidh's aunt Margaret MacNeil have appealed for information on social media.
Western Isles MP Angus MacNeil was among tens of thousands who shared the appeal and said he was "very worried'' about the missing girls.
Ms Sturgeon said: "Police Scotland will also be present at motorway service stations working with the British Transport Police to identify any possible witnesses returning to Scotland from Manchester.
"It is important to emphasise that at this stage the threat level remains unchanged.
"I also want to stress that at this time there is no intelligence of any increased threat or risk to Scotland.''
The First Minister confirmed Police Scotland have increased security at locations such as transport hubs and city centres as a "precautionary measure''.
Police will keep the arrangements, as well as those for security at coming events, under review, Ms Sturgeon said.
"I am sure the public will draw reassurance from the substantial uplift of visible policing that they will see on the streets,'' she said.
"I would stress, however, as others have already done, that such measures are precautionary.
"The public, of course, should also remain vigilant, but go about their everyday business as normal.
"Last night's attack was particularly cruel in its targeting of children and young people enjoying a music concert.
"An event that for many will have been the highlight of their year.
"There will be many young people across Scotland and the UK who this morning will have seen on social media and on the news images that we would all hope we would never see, and many of these young people may feel particularly vulnerable.
"This is a time to ensure we talk to our children at home, at school and when we hear them talking amongst their friends.''
Ms Sturgeon said the Government had been in touch with Young Scot, Education Scotland and councils to provide guidance.
She also confirmed she has written to the mayor of Manchester offering condolences and support, and expressing solidarity.
The First Minister further praised the emergency services for their response to the attack.
She added: "Terrorists and extremists seek to divide us and destroy our way of life.
"As human beings, we struggle to understand the twisted motivations that lead people to carry out such atrocities, particularly when they target children and young people in such a callous way.
"Our best response now is to stand firm with determination and in solidarity, to make clear to all those who would seek to undermine our values, target our children and destroy our way of life that they will not succeed - not now and not ever.''
She concluded: "There are many people today suffering unimaginable pain and grief, and there are many who will still be consumed by worry and uncertainty about their loved ones.
"Let us hold them in our hearts, today and in the very difficult days ahead.''