Police Look Into Possible Sighting Of Saima Ahmed
29 June 2016, 11:27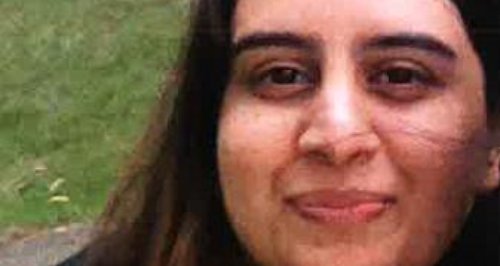 Police investigating the death of a woman whose body was found in Edinburgh five months after she disappeared from London are examining a possible sighting of her in the period she was missing.
The death of Saima Ahmed remains unexplained after her body was discovered in January in Edinburgh - 400 miles from her Wembley home.
The 36-year-old was reported missing in August by her family, who say they have no idea why she would have travelled to the Scottish capital.
Police Scotland believe Ms Ahmed died close to the time she was reported missing at the end of August but post-mortem tests have resulted in an "unascertainable'' cause of death.
Her brother Sadat appealed for information on a BBC Crimewatch Roadshow programme on Wednesday morning.
He said: "Saima was a very loving, caring person, part of a very close family and we're all just devastated at what has happened.
"There was nothing we, as a family, recognised out of the ordinary. Everything was normal, she left home and nothing was any different.
"As a family we have discussed it and we have absolutely no idea why she would travel to Edinburgh, we have no family links there. It's just the not knowing that's been really difficult.''
Ms Ahmed, a librarian who lived with her parents and brother, was last seen on August 30 on CCTV boarding a train at Wembley Central station instead of going to work.
Detectives believe she took further trains to Edinburgh, likely via Hemel Hempstead and Birmingham, although her exact route is not known.
Her remains were found at Gogar Mount House on January 9.
Mr Sadat appeared on Crimewatch alongside Police Scotland Detective Chief Inspector Martin MacLean, who said new information was that Ms Sadat bought a ticket at Birmingham New Street Station at about 5pm on Sunday, August 30.
Officers believe she then boarded one of two Edinburgh-bound services scheduled for later the same day.
The inquiry team is also working on an unconfirmed sighting of Ms Sadat at Portobello beach around August 31.
A member of the public spoke with a woman who was walking alone and closely matched the 36-year-old's description, although the exact date is unknown.
Mr MacLean said: "Saima's death remains unexplained and, at this time, whilst there is nothing to suggest any criminality, we need to keep an open mind and strive to find the answers to many questions that remain for Saima's family.
"My team's investigations have uncovered new evidence that appears to help narrow down Saima's arrival time into Edinburgh, although admittedly we cannot be sure which train she boarded.
"We also cannot discount the possibility that once in Edinburgh she travelled to the beachfront at Portobello and I would be very interested to hear from anyone who might have seen her in that area.
"Given that she is not from the area it is likely that she would have relied on public transport in order to get around the city and as such I would urge regular users of buses or trams, including drivers, to think back and get in touch with police if you have any relevant information.''
The Metropolitan Police is being investigated for its initial handling of the missing person search.
The Met Police Directorate of Professional Standards has referred the force's handling of the inquiry to the Independent Police Complaints Commission watchdog, along with a complaint from Ms Ahmed's family.
Family members claimed Met officers initially failed to take the case seriously despite the disappearance being ''totally out of character''.