Police officers in Scotland given pay rise
26 September 2018, 19:58 | Updated: 26 September 2018, 20:00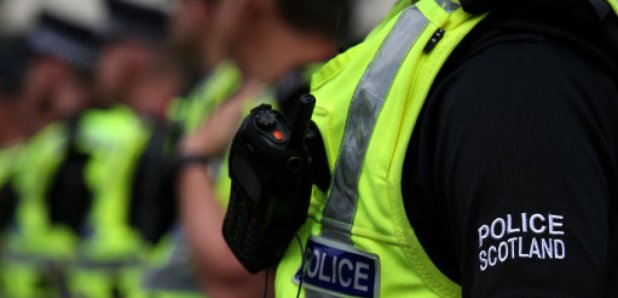 Police officers in Scotland are to receive an immediate 6.5% pay rise - their biggest single increase in over 20 years.
The award means a salary increase of £2,300 for a mid-grade constable and the equivalent of an additional £6,000 in pay over the next 31 months, officials have announced.
The two-and-a-half year pay deal will be backdated to the start of this month and applies until March 31 2021.
The Scottish Police Federation (SPF), which represents rank and file officers, described it as the biggest pay rise for Scottish officers in more than 20 years.
Details of the award, which followed "protracted" negotiations, were confirmed in a joint announcement by the Scottish Police Authority (SPA), Police Scotland and the Scottish Government.
They said the deal, which sees all officers below the rank of Assistant Chief Constable receive an immediate salary increase, amounts to an additional £125 million in officer wages over the period.
SPA chair Susan Deacon said: "I am pleased that through constructive dialogue we have reached agreement on an investment in pay that recognises the significant and valuable work that our police officers do in keeping the people of Scotland safe."
The agreement follows dialogue between all parties through the Police Negotiating Board (PNB).
According to the announcement, the agreement also addresses anomalies over pay progression and contains commitments on court and night shift work.
"Positive progress" is also being made with trade unions on a package to harmonise pay and conditions for police staff, officials said.
Police Scotland Chief Constable Iain Livingstone said the pay award is "a significant and deserved outcome" for police officers.
"Every single day, our hard-working officers and staff are keeping people safe and demonstrating the highest levels of leadership and public service," he said.
"They've done this consistently since the creation of Police Scotland, clearly showing that they are our most valued asset, so it's only right that their dedication and commitment is recognised appropriately."
Justice Secretary Humza Yousaf said the deal gives officers and their families certainty as well as more cash in their pockets.
He said: "This strong deal for Scotland's police officers is an important recognition of the vital work they do to support safer, stronger communities.
"It also reflects the positive relations between police officers and employers in Scotland where we have retained collective pay bargaining."
SPF general secretary Calum Steele said the award represents "the greatest uplift to police pay for over 20 years".
He said: "These negotiations have been protracted and on occasions challenging.
"For all that it is important to note that agreement could not have been reached without the commitment of all parties on all sides."