Police Watchdog Chief At Holyrood
18 May 2017, 07:53 | Updated: 18 May 2017, 07:54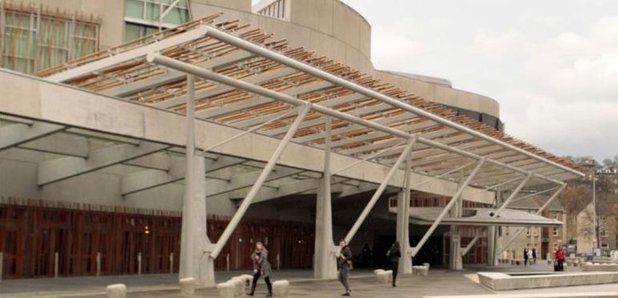 Police watchdog chiefs face another grilling from MSPs today following serious concerns over transparency and the treatment of board members at the organisation.
In a change to its scheduled agenda, Holyrood's Justice Sub-Committee on Policing will focus on governance issues in the Scottish Police Authority (SPA) when it hears from chief executive John Foley and chair Andrew Flanagan.
The meeting follows scrutiny of the SPA by the Scottish Parliament's Public Audit Committee in recent weeks, which uncovered an accusation of bullying and an apparent culture of secrecy.
Sub-committee convener Mary Fee said: "The inner workings of the Scottish Police Authority is becoming a regular topic for Holyrood committees.
"We rely on them to police the police robustly and transparently.
"However, what we have heard in recent weeks is serious cause for concern. We're hoping to hear answers from those at the top.''
Labour's justice spokeswoman Claire Baker said Mr Flanagan would be "fighting for his future'' at the committee.
She said: "It is right that those at the very top have been called in to Parliament to answer questions at the policing committee.
"Andrew Flanagan has lost the confidence of former board members, the confidence of MSPs and the confidence of the wider public.''
The Public Audit committee was told last week by former SPA board member Moi Ali she had been bullied by Mr Flanagan - a claim he has rejected.
Ms Ali resigned from the SPA board after raising concerns over transparency at the organisation.
She publicly objected to proposals to hold committee meetings in private, only to receive a letter from Mr Flanagan expressing his dissatisfaction and suggesting it would not be fair for her to continue to attend committee meetings.
Ms Ali, who quit the board shortly afterwards, also told MSPs she did not believe such a letter would have been sent to a man.
Mr Flanagan earlier came under fire for failing to pass on to other board members a letter sent to him by Derek Penman, HM Chief Inspector of Constabulary in Scotland (HMICS), questioning governance arrangements at the SPA and the decision to hold some of its meetings in private.
The committee's convener Jackie Baillie has written to Justice Secretary Michael Matheson raising ''very serious concerns'' about the standard of governance at the SPA and Mr Flanagan's behaviour.
HMICS has brought forward a review of the SPA at the request of Mr Matheson, looking particularly at issues around openness and transparency in the way SPA conducts its business and the lead-up to the resignation of board member Ms Ali.
The SPA has said it is ''listening to public and civic concerns''.