Post-Brexit immigration deal for Scotland?
6 February 2017, 06:41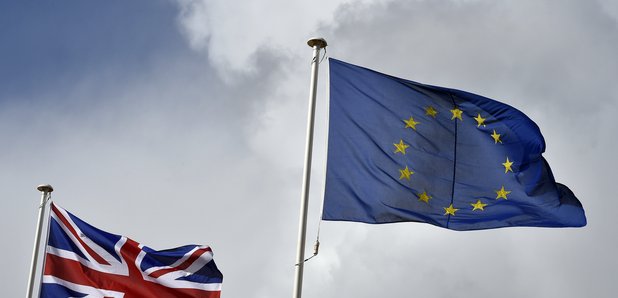 The Scottish and UK governments should consider a bespoke solution for immigration policy in Scotland following Brexit, a Holyrood committee has said.
The European Committee said the demographic risk Scotland faces if the number of EU migrants drops is "more acute'' than for the UK as a whole.
A cross-party committee report states the 181,000 EU nationals in Scotland are suffering "imposed uncertainty'' over their right to remain living and working in the country and calls for the UK Government to allow them to stay without delay.
The report states: "As the majority are of working age, they have increased the size of the working population in Scotland and offset the effects of an ageing population. With higher fertility rates, they have also helped reverse population decline.
"The committee therefore believes that there are acute risks to Scotland of a loss of the existing EU migrants or a decline in future migration.
"The committee heard of the precedents in countries such as Canada, Australia and Switzerland for different immigration policies within a state and believes that this must be considered for Scotland, and other parts of the UK, following the UK's withdrawal from the European Union.''
The report highlights that more than 30,000 EU migrants work in hotels, distribution or restaurants while 20,000 are employed in public administration, education and health.
Committee convener Joan McAlpine said: "The 181,000 EU migrants who have made their home in Scotland - not to mention Scots living in the EU - are effectively living in a state of limbo while they wait to hear what will happen to them after Brexit.
"EU migration has helped reverse a decline in the Scottish population, particularly amongst people of working age. A 'hard Brexit' runs the risk of driving this valuable group of European citizens out of Scotland.
"That will have a devastating effect on the communities where EU citizens have made their home, businesses and key sectors of our economy.
"We're therefore calling on the UK and Scottish governments to identify a differentiated solution for immigration policy in Scotland after Brexit as soon as possible.''
A UK Government spokesman said: "As we leave the EU, we must face the future together as one United Kingdom.
"We're clear that we want protect the status of EU nationals already living here, and the only circumstances in which that wouldn't be possible is if UK citizens' rights in European member states were not protected in return.''