Prisons report highlights pressures on programmes to tackle reoffending
19 September 2018, 08:38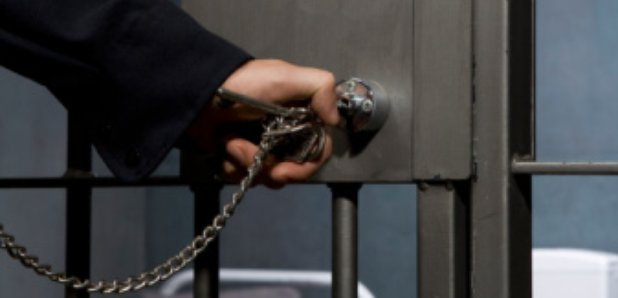 Prisoners are at risk of being freed without having finished treatment programmes aimed at cutting reoffending, a report has warned.
HM Inspectorate of Prisons for Scotland (HMIPS) found there are lengthy waiting lists for many key programmes, with one consequence being that inmates are not able to progress "appropriately" through their sentence.
The Scottish Prison Service (SPS) said it does all it can to make the best use of the resources available.
The report highlighted growing concerns over a reported increase in use of new psychoactive substances (NPS), formerly known as legal highs, in prisons - an issue bosses said they take "extremely seriously".
The findings are contained in the annual report by David Strang, the outgoing HM Chief Inspector of Prisons, for the last financial year.
The document for 2017/18 praised the quality of relationships between inmates and those who work in prisons.
"Throughout the year I continued to be impressed with the commitment of staff and their ability to care for and protect prisoners, a substantial proportion of whom are vulnerable," Mr Strang said.
"As a country, we have much to be proud of in how our prisons are run."
The report outlined some areas of concern, saying: "Increasingly, we find that a significant number of prisoners are not able to progress appropriately through their sentence due to a lack of availability of, or capacity within, treatment programmes.
"There are lengthy waiting lists for many key programmes, which means that a substantial number of prisoners are not able to complete the required programmes for them to be considered for parole.
"Of perhaps greater concern is that prisoners are at risk of being released into the community without having completed treatment programmes designed to reduce future reoffending."
Prisoners and staff told the inspectorate they were anxious about the use of NPS, sparking fears about personal safety and well-being.
The report said: "There continues to be a rise in instances of the use of novel psychoactive substances, commonly known as legal highs.
"They often lead to unpredictable behaviour, linked to high levels of violence, which can have a detrimental effect on healthcare staff resourcing, if staff are taken away from other duties to deal with these incidents."
The Scottish Government's strategy for women in prison includes plans to build a smaller national jail for those with more complex needs, and a number of community custody units.
The report said: "The number of women held in custody on March 31 2018 was 380.
"Given that the new configuration of the female custodial estate will provide only 230 places, much work is still required to reduce the numbers in custody, ahead of the new prison opening in 2020."
It also found that "inadequate" levels of staffing in health centres meant "sometimes basic levels of healthcare were not provided to patients".
The SPS said healthcare was outsourced to the NHS in 2011.
On the treatment programmes to reduce reoffending, an SPS spokesman said: "We do all that we can to make the most effective and efficient use of the resources that are available to us.
"We work very hard to ensure that people are properly prepared for consideration for parole and for release back into the community.
"It is a finite resource and we try to manage it in the best way possible."
He added the SPS is aware of the problem of NPS.
He said: "It's an issue in the community, it's going to be an issue for us. The problem with these substances is that they are cheap and they are readily available in the community.
"People do attempt to introduce them into jails. We work very hard with partners such as Police Scotland to target those individuals.
"They (NPS) are very dangerous, they are potentially life-threatening for the people who use them and we take the threat that they pose extremely seriously."
A Scottish Government spokesman said: "The Justice Secretary has made it clear that Scotland's imprisonment rate - the highest in western Europe other than in England - is unacceptably high and that is why we are taking a bold and ambitious approach to reducing the number of people going to prison.
"This includes extending the presumption against short prison sentences in favour of more effective community sentences, as we know that those released from a short prison sentence are reconvicted almost twice as often than those given community payback orders.
"The SPS will continue to seek technological solutions to detect and deter attempts to introduce illicit articles into custody."