Private renters in poverty up 75% in a decade
16 August 2018, 08:49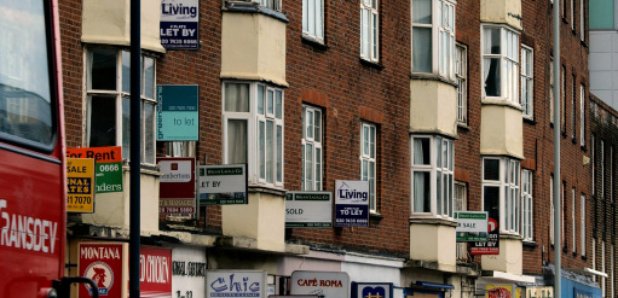 The number of people in private rented homes who are living in poverty has risen by 75% in a decade.
Scottish Government figures show 160,000 private renters were living in relative poverty after housing costs between 2004 and 2007.
A decade on, in the three years between 2014 and 2017, this figure has risen to 280,000.
Relative poverty is defined as having an income of below 60% of the UK median income.
The number of people living in severe poverty after housing costs - based on bringing in under half of UK median income - rose by two thirds (67%) in the same period.
Scottish Labour, which carried out the analysis of the government data, blamed the steep rises on a lack of affordable social housing driving those on low incomes into pricey private rents.
The party's housing spokeswoman Pauline McNeill said: "Scotland's housing crisis is seeing private sector rents rising faster than people's wages, making housing even more expensive and pushing working class people below the breadline.
"Too many young families are caught in a vicious cycle - a lack of affordable public housing forces people to rent privately and as a result they are paying rip-off rents which hammers their cost of living."
Party leader Richard Leonard pledged earlier this week to build 12,000 homes for social rent per year if in government.
Ms McNeill plans to introduce a Mary Barbour law to reform rents, named after the famous Glaswegian activist who was instrumental in leading rent strikes in the city in 1915.
The planned member's bill would bring in a point-based system to enforce fair rents, link rents to average wages and empower tenants to challenge rents they find unfair and to submit rent reduction claims.
In March, the party said a consultation on the proposed member's bill was to be launched within weeks.
Housing minister Kevin Stewart said "The UK Government's continued benefit cuts will remove £4 billion from people's pockets by the end of this decade and have a detrimental impact on those on low incomes in all sectors.
"The roll out of the shambolic Universal Credit has exacerbated this further and the UK Government's freeze on the Local Housing Allowance (LHA) cap means in most areas of Scotland private rental costs have substantially outstripped what can be paid through housing benefit, meaning even those on the lowest incomes will need to supplement the shortfall from wider benefits or other income, leading to hardship or housing crisis.
"That is why we are investing over £125 million this year alone in welfare mitigation to protect those on low incomes from UK Government cuts and have continually called on the UK Government to change their policies on welfare which are hurting people.
"In addition, our Private Housing (Tenancies) Act modernised tenancies for those in the private rental sector with modern open-ended tenancies where landlords cannot evict tenants simply because their agreement has reached its end date, while rents can only be increased once in a 12 month period, and then only with three months' advance notice."