Private Schools And Universities 'Should Be Liable For Business Rates'
22 August 2017, 14:01 | Updated: 22 August 2017, 14:02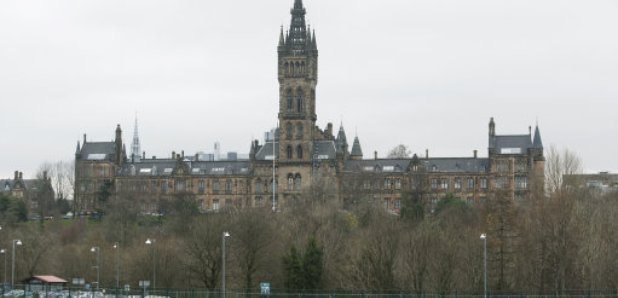 A major review has called for private schools, universities and council leisure facilities to be liable for Scottish business rates.
The panel, led by former RBS Scotland chair Ken Barclay, has made 30 recommendations aimed at boosting growth, cutting administration and increasing fairness in the system.

Finance Secretary Derek Mackay welcomed the report, but opposition parties said it fell short of expectations.

Among the measures proposed is a new relief for nurseries, a move to three-year revaluations and extra support for town centres.

The review recommends halving the large business supplement, currently paid by properties with a rateable value over £51,000, to 1.3p, to bring it in line with England.

It also proposes a year-long delay before rates are increased when existing properties are improved and backs an evaluation of the Small Business Bonus Scheme, which offers rates relief for businesses with a rateable value of £35,000 or less.

The report acknowledges that an overhaul of charity relief was "controversial" but necessary to increase fairness in the system.

ALEOs, often created to run council leisure facilities, have charitable status that allows them an "unfair advantage compared to private sector businesses offering the same or very similar services".

The report argues that private schools benefiting from reduced or zero rates bills is also "unfair" while commercial elements of universities, such as halls of residence that are rented outside of term time, should also be liable.

Sports clubs reliefs should also be reviewed to ensure they support affordable community-based facilities rather than prestigious golf clubs, it said.

Mr Barclay said: "Ratepayers providing the same goods or services should not be treated any differently because of their location, or by virtue of them operating in the public or private sector.

"We have also highlighted unfair advantages gained by anomalies within the system, and of those who deliberately avoid payment of tax. Neither is fair.

"These measures are essential for the rates system to remain credible for ratepayers and to ensure revenues are not undermined by avoidance tactics.

"We are clear, this is not about penalising certain sectors, it is about compliance, fairness and transparency."

The publication of the review follows widespread concern about the impact of a controversial revaluation earlier this year.

Mr Mackay was forced to offer more assistance to businesses facing large increases following the first revaluation of the rateable value of businesses since 2010.

He said: "This report offers recommendations for reform of the system to make it work better for ratepayers across Scotland, while ensuring that the contribution they make to important local services is maintained.

"Having now received the Barclay Review, the Scottish Government will respond swiftly to its recommendations."

Scottish Conservative finance spokesman Murdo Fraser said: "There are many welcome proposals within this report.

"But many firms will feel this is tinkering round the edges of a broken system, rather than the fundamental overhaul that's required."

Green MSP Patrick Harvie welcomed the proposal to evaluate the Small Business Bonus Scheme but said it was disappointing the review did not propose "bold measures" such as a move to a land value tax.

Councillor Carolyn Caddick, for the Scottish Liberal Democrats, also backed a move to a system of land value taxation and said it was "disappointing" the report did not offer businesses protection from "gigantic rate increases" this year.