Pupils get educational gift bags
2 June 2018, 07:31 | Updated: 2 June 2018, 07:34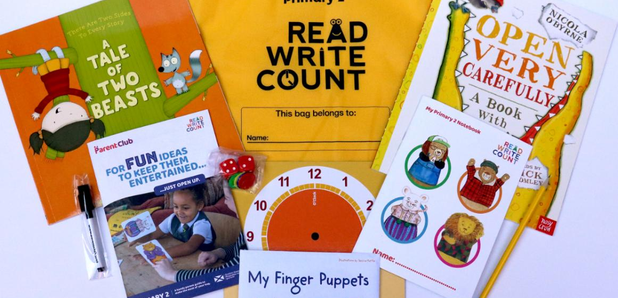 New books, writing materials and counting games are to be included in educational gift bags for thousands of primary pupils in Scotland.
More than 133,000 bags of books will be distributed to primary 2 and 3 pupils during Book Week Scotland, to support learning in the crucial early years of primary school.
This year's Read, Write, Count bags will contain books such as A Tale Of Two Beasts by Fiona Robertson and the Children's Picture Atlas along with storytelling cards and dice and numbers games
The Scottish Government scheme, backed by Education Scotland and Scottish Book Trust, aims to provide fun materials for parents and children to use together in support of learning at home.
Deputy First Minister and Education Secretary John Swinney said: "We know that there is a direct link between a strong family learning environment and a child's attainment at school.
"As a parent myself, I know how challenging it can be at times to keep the kids entertained and find fun things to do which help them with their reading, writing and counting skills.
"That is why the Read, Write, Count initiative is so important in giving all families of P2 and P3 children, no matter their background or circumstances, the tools to build their literacy and numeracy skills together in an easy and fun way."
The bags will be delivered by the Scottish Book Trust, the national charity which aims to change lives through reading and writing.
Marc Lambert, CEO of Scottish Book Trust, said: "This year's Read, Write, Count bags are packed with specially selected materials designed to spark creativity and curiosity, and make learning fun.
"They come with information to support parents with ideas for games and discussions that complement and add to learning happening in school."