Pupils Return To Bearsden School Evacuated After Chemical Leak
19 May 2017, 15:04 | Updated: 19 May 2017, 17:35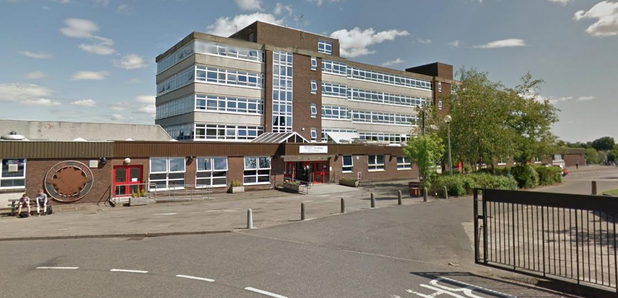 Pupils have returned to school to sit an exam after it was evacuated over a chemical leak.
Boclair Academy in Bearsden, near Glasgow, was cleared on Friday morning and the Scottish Fire and Rescue Service (SFRS) was called to the school.
No-one was injured and arrangements were made for pupils due to sit the National 5 modern studies exam to be bussed to nearby Bearsden Academy, while younger pupils in regular classes were taken to Killermont Primary where parents could collect them.
SFRS found the leak to be from an emergency light and declared the school safe.
East Dunbartonshire Council said the afternoon exam would go ahead in Boclair Academy.
A spokesman said: "SFRS were called to Boclair Academy this morning after a strange smell was discovered within the building.
"A chemical leak from emergency lighting was identified as being the cause and the school was evacuated on the advice of the SFRS.
"Pupils were decanted to Killermont Primary School and alternative arrangements were made for pupils due to sit their SQA modern studies Nat 5 examination in the afternoon.
"However, the building has now been declared safe by SFRS and the examination will now take place within Boclair Academy.
"The school will open as usual on Monday.''
The spokesman added: "Please note, the disruption experienced by Boclair Academy pupils sitting their Higher, Advanced Higher and Nat 5 Modern Studies exams today is deemed exceptional circumstances and arrangements will be made with the SQA in relation to this."