Quarrier's told to take responsibility for abuse
26 October 2018, 15:24 | Updated: 26 October 2018, 15:25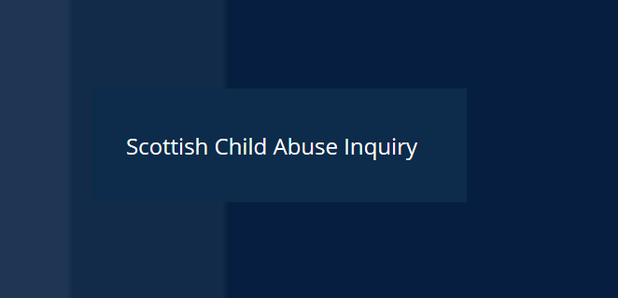 A former orphanage resident has delivered a scathing attack on the organisation responsible for her care, saying it needs to take "responsibility" for the impact it has had on people's lives.
The witness said those who stayed at Quarrier's Village in Renfrewshire had been left living as "charity cases".
She also claimed records from her time at the establishment, where she lived from the late 1950s until the late 1960s, had been hidden from her by Quarrier's.
The woman strongly condemned the organisation at the Scottish Child Abuse Inquiry after chair Lady Smith said she could "be angry" if she wanted to when giving evidence.
Speaking on Friday, the witness said: "We are walking problems with illnesses, we are costing the government with benefits, using daft therapies.
"This is costing a lot of money, this shouldn't be happening - they're responsible, they need to take responsibility.
"They weren't all wonderful - they were dishonest and they were cruel.
"They had a profound effect on people, we were kids.
"We weren't even street-wise, we lived in their container, so even the big world outside scared the hell out of me. I never knew another fear."
Quarrier's Village, developed in the late 19th century, consisted of dozens of orphan homes known as "cottages" which were run by "house parents".
The witness, now in her 60s, described being physically and mentally abused by the people in charge of her care.
She was also force-fed cold liver in what she described was an authoritative regime at the establishment in her time.
The witness also spoke of a man who worked in a nearby shop who would prey upon the children for his own sexual pleasure, saying she encountered it from the age of three.
During the opening statements to phase three of the inquiry, Quarrier's apologised to those who had suffered abuse while in its care.
The witness also told how she had later tried to recover records from her time at the village, but believes some of them have been held back.
It was heard she believes she only received a fraction of what she had seen when she revisited the estate to request them.
She added: "I didn't belong in Quarrier's, but neither did I belong in Glasgow - I didn't belong anywhere.
"The world was beautiful and we didn't know it because of our containers, our restrictions, our rules.
"I'm having a say in the hope that that will make me become completely free.
"I wasn't born in this world to be a prisoner of a system that let me down."
The latest stage of the inquiry is investigating non-religious and voluntary organisations which ran orphanages.
The inquiry before Lady Smith continues in Edinburgh.