Queensferry Crossing to partially close for five days
27 November 2017, 15:25 | Updated: 27 November 2017, 15:27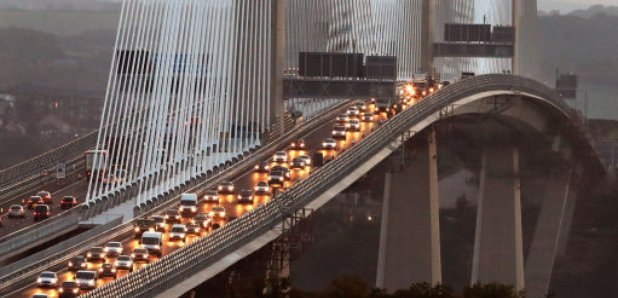 The Queensferry Crossing will partially close for around five days later this week.
The move will allow contractors to carry out "snagging works" which involve lifting the surface of the new bridge around certain expansion joints.

The work is part of efforts to get traffic on the crossing over the Forth travelling at speeds of up to 70mph before the end of the year, officials said.

It is scheduled to begin at 10pm on Thursday and finish by 6am on Wednesday December 6.

During that time, southbound traffic will use the Forth Road Bridge and northbound traffic will use the Queensferry Crossing.

Transport Minister Humza Yousaf said: "Successfully completing this snagging work will allow the Queensferry Crossing to reach its next major milestone and operate at a 70mph speed limit by the end of December.

"Snagging issues are normal with any major infrastructure project on this scale and complexity. Having closely monitored the bridge since its opening our contractors have informed us that this work is required around the bridge's expansion joints prior to moving to a 70mph speed limit.

"The benefit of the gradual move to motorway status for the Queensferry Crossing is that it allows these essential works to happen with the least amount of disruption possible."