'Radical Steps' Urged To Change Shopping Habits And Tackle Obesity
16 June 2017, 05:30 | Updated: 16 June 2017, 07:15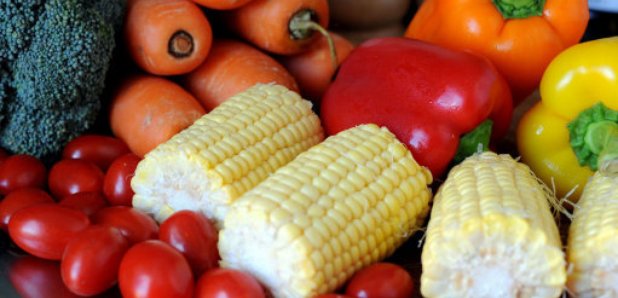 A food watchdog is calling for a retail revolution to help shoppers make healthier choices and tackle the looming obesity crisis.
A report commissioned by Food Standards Scotland (FSS) suggests "radical steps'' are needed to change the way food is displayed and promoted in stores.
FSS said action is needed to prevent children following the same habits and poor diets that have led to current Scottish obesity levels of 30%, which are projected to rise to 40% by 2030.
The report, by the University of Stirling, makes several recommendations including extending the sugar tax beyond soft drinks and standardising information provision to increase awareness of health risks and help customers make decisions.
Dr Gillian Purdon, FSS senior dietary adviser, said: "The report supports Food Standards Scotland views and recommendations for the need to extend sugar tax beyond soft drinks, to reformulate products to reduce sugar fat and salt, to resize portions, address less healthy food promotion and to provide clearer consumer information on products in both the retail and out of home sectors.
"This report will help us to develop new approaches to improve the balance of food offered and promoted by the retail sector.
"It is clear that a combination of measures will be needed overall to enable healthier eating. Regulation of promotions of high fat, salt and/or sugar food and drink within retail stores and out of home premises should be taken forward as a priority.''
Previous FSS findings showed that in Scotland, around 50% of less healthy food categories are purchased on promotion compared with healthier foods, which are around 30%.
The new University of Stirling report found that in shops, consumers are "overtly and subliminally bombarded with subtle and not so subtle cues, promotional activities, information and other stimuli''.
It added: "Most of this reinforces purchasing behaviour focused on unhealthy products, and thus unhealthy diet, placing the onus to combat this on to the individual.''
The study calls for a "more level playing field between healthy and unhealthy products'' though warned this will undoubtedly face opposition from retailers and manufacturers, as well as some consumer advocacy groups.
The researchers said: "We conclude that the current context for consumer choice in-store is affecting the health and diet of consumers in Scotland.
"Voluntary and self-regulatory approaches or relying on consumers to make ''good`` decisions are not having sufficient impact.
"It will thus be necessary to regulate to make the changes have real impact.''
Cancer Research UK is also calling for action.
The charity's Gregor McNie said: "This adds to the chorus of voices calling for action to curb multi-buy promotions on junk food.
"Cancer Research UK is clear that this is one of the most effective measures the Scottish Government can take to curb the rising tide of obesity.
"Scotland has the chance to lead the way with brave new measures that would result in a healthier nation. Proposals for a new obesity strategy are anticipated soon and we urge the Scottish Government to be bold.''
Aileen Campbell, Minister for Public Health and Sport, said: "We are committed to tackling Scotland's obesity problems and will consult on our new diet and obesity strategy this year.
"I have already been clear that there is no quick fix for this problem, and it's important we take the time to get our approach right.
"This will include taking into account the views of a wide range of stakeholders and interested parties, and examining what further effective actions we can take within this Government's powers.
"Success will require not only a commitment from individuals but the support of both our public and private institutions to enable more people, more often, to make the right choices to eat less, to eat better and to move more.
"We are also engaging with the food and drink industry on action to offer healthier choices, rebalance promotions, and reformulate products, with a focus on reducing calories, salt, fats and added sugar.''