RAF veterans mark closure of Edinburgh runway
30 March 2018, 11:11 | Updated: 30 March 2018, 11:13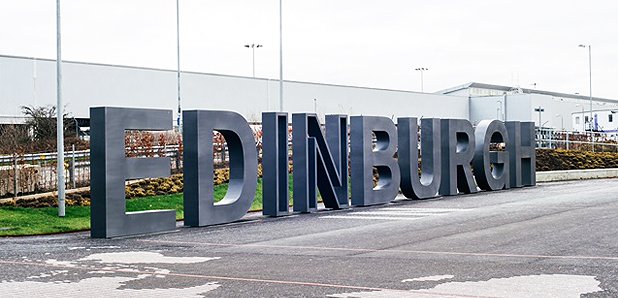 Two RAF veterans who learned to fly at Edinburgh Airport have helped to mark the closure of its secondary runway.
The runway, known as the 12/30 runway in reference to its geographical position, has a history stretching back more than 100 years.
Recently used only as a taxiway, it is closing on Friday before being redeveloped as part of a "major" revamp of that part of the campus.
Initially known as Turnhouse Aerodrome, it opened in 1916 and was a key military base during the First World War before the MoD took ownership and changed the name to RAF Turnhouse two years later.
It was then used by RAF fighter command when the Second World War broke out and the runway was paved to accommodate Spitfires.
The Edinburgh University Air Squadron (EUAS) was also based at RAF Turnhouse during the 1950s and 1960s, with flying training to offered to undergraduates.
The runway was used regularly until the longer runway used to this day was opened in 1977.
Dr Hamish MacLeod, who flew with EUAS from 1958 to 1961, said: "I and many others had some of our best times here, there was great camaraderie with everyone and we were lucky to have A1 instructors, several with World War II combat experience.
"It's sad to see the runway close but things have to progress, and it's been nostalgic to come back because RAF Turnhouse means a lot to an awful lot of pilots who trained here."
Wing Commander (Retd) George Robertson, who also learned to fly with the university squadron and went on to become a commercial pilot, said: "Hamish and I both learned to fly here and did our first solo flights on this very airfield, and it holds very special memories for both of us.
"It was those experiences which set me up whole career in aviation and I'm very grateful for that experience."
Gordon Dewar, Edinburgh Airport chief executive, added: "We have a proud history here and the 12/30 runway holds a lot of special memories for many people, and it's only right that we mark this special occasion."