Rail Campaigners Hope Reopening Of More Former Routes On Track Ahead
1 March 2017, 06:42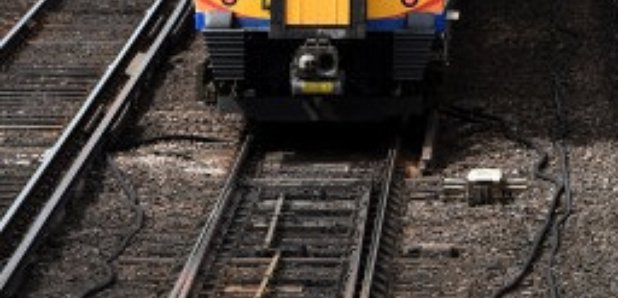 Campaigners have called on the Scottish Government to investigate the reopening of former rail routes across Scotland.
Sustainable transport alliance Transform Scotland wants all former routes to be safeguarded until a thorough assessment can be carried out on the possibility of bringing them back into operation.
The recommendation was made in response to a Transport Scotland consultation on its rail infrastructure strategy from 2019.
Transform Scotland has also urged ministers to draw up a table of communities which do not currently have access to rail services.
The group argues reopening disused railways would provide "huge'' economic and social benefits for less-connected parts of Scotland.
Rail campaigner Paul Tetlaw said: "The railway that we have today is largely a mixture of that developed by the early private railway companies and later dramatically reduced by the Beeching era closures.
"In many instances communities that suffered station closures have now grown substantially and new communities have grown up around existing railway lines.
"Expansion of the network is required to serve these communities which have grown out of all proportion in recent decades. Future planning needs to recognise the huge changes that have occurred since then and plan to create a railway fit for the 21st century.
"One of the many lessons to be learned from the new Borders Railway is that communities value new rail links to our cities, and the benefits flow both ways.
"There are a number of other examples of communities which would benefit from such links, where the social benefits should form a key part of the business case. Levenmouth in Fife stands out as a very prominent example.
"It cannot be right that it is left to local campaigners to lobby for new rail services or routes - a strategic approach which combines local, regional and national needs should be adopted.''
Other recommendations made by the group include "re-balancing'' transport spending towards sustainable transport and improving rail performance measures.
A Transport Scotland spokesman highlighted more than £5 billion of rail investment by the Government.
He said: "Transport Scotland is willing to consider proposals for new services and stations where there is clear evidence of benefits, subject to affordability and a suitable business case being identified.
"Our investment strategy for rail beyond 2019 will be informed by a range of evidence, including advice from the industry and Transport Scotland's recently completed consultation exercise.
"This emerging evidence base will help inform our decision making, particularly around some of the key challenges, opportunities and network-wide choices that we face.''