Rail CCTV workers to strike
20 April 2018, 17:07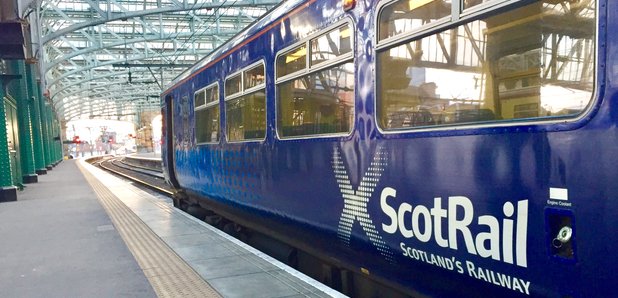 Rail workers are to stage a strike on the day of the Scottish Cup final in a row over ScotRail CCTV-monitoring staff.
Members of the TSSA union have backed action on Saturday May 19 as well as Saturday May 5 and Monday June 11.
The union claims CCTV staff are "overstretched" following acceptance of 17 applications for voluntary redundancy from 22 specialist staff. It has also criticised night shift cover plans.
Celtic play Motherwell in the Scottish Cup final on May 19 at Hampden Park in Glasgow while the first weekend in May is part of a bank holiday.
ScotRail said it has a policy of no compulsory redundancies and there are measures in place to "ensure that any proposed action will have no impact on the service our customers receive".
TSSA leader Manuel Cortes said: "This is a crisis entirely of ScotRail's own making and our members have had enough.
"Our members have never worked night shifts before and their family lives shouldn't have to be sacrificed due to ScotRail's bad management.
"These strikes don't need to happen at all - we're ready to meet with Abellio at any time - they just need to stop forcing night shifts on their staff."
ScotRail sustainability and safety assurance director David Lister said: "We are disappointed with this decision but will continue discussions with our people.
"The safety of our employees and customers is our priority, which is why our proposals will improve safety and enhance the information we provide to our customers."
Mr Cortes met with transport minister Humza Yousaf this week to try to reach a resolution.
The union leader added: "I met with him on Wednesday and gave him a range of options to solve the dispute.
"He asked for 24 hours to consider them and hasn't been in touch since. All his fine words about working with trade unions are meaningless if he isn't going to deliver on his promises."