Rail fares rising 'twice as fast as wages'
14 August 2018, 06:20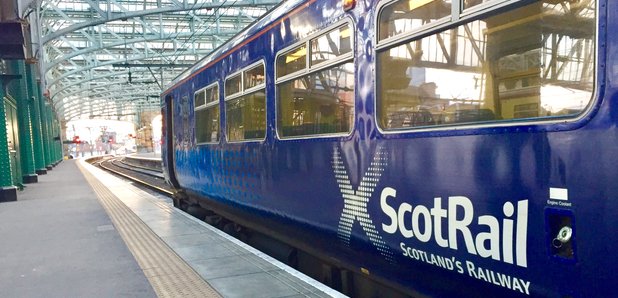 Rail fares are increasing twice as fast as wages, according to a new study ahead of passengers being hit by an expected 3.5% hike in the cost of travelling by train.

The Rail, Maritime and Transport union said its research showed that rail fares have risen by around 32% in nine years compared with 16% for average weekly earnings using the RPI measure of inflation.
If fare rises were pegged at the lower measure of CPI inflation, fares would still have increased 36% faster than wages over the same period, said the RMT.
The union claimed that commuters were being "ripped off" and were "massively" more expensive than the rest of Europe.
Commuting from Gravesend in Kent to London on the high-speed Javelin service where an annual season ticket currently costs £5,828 is 18% of average annual earnings - more than twice the percentage of annual earnings paid by a German commuter on a high-speed service going from Dusseldorf to Cologne, said the union.
After the latest rise, the UK commuter will be paying nearly a fifth of their salary on an annual season ticket, it was calculated.
Next year's fare increase will be confirmed on Wednesday when July's RPI figure is released by the Office for National Statistics, with analysts predicting the figure will be 3.5%.
The Department for Transport (DfT) uses July's RPI to determine the annual increase in regulated train fares, which comes into force every January.
RMT General Secretary Mick Cash said: "Despite all the timetable chaos and service and staff cuts our rail fares are up to five times more than fares in Europe and are rising twice as fast as wages. That is nothing short of a scandal.
"Even if fares were pegged at the more modest CPI these latest increases would still massively outstrip wages leaving the British passenger to pay through the nose to travel on rammed out and unreliable services.
"Meanwhile the rail companies, the majority of whom are foreign state-owned, are using the British transport system as a cash-cow to hold down their own domestic fares. That is a nonsense and must be stopped.
"It is no wonder that passenger numbers are falling when they are paying more and more for less and less.
"The rail industry is in crisis and RMT is arguing for a massive cash injection paid for by ending the profiteering on our railway.
"This would mean passengers could enjoy both fare cuts and safe levels of staffing.
"This latest kick in the teeth for passengers is another nail in the coffin for privatisation and it is now a question of when not if our railways are nationalised."
In January the Governor of the Bank of England, Mark Carney, said RPI has "no merit", adding that "virtually everyone recognises" CPI.
Shadow transport secretary Andy McDonald said Transport Secretary Chris Grayling's handling of the railways is "now beyond a joke".
Paul Plummer, chief executive of the Rail Delivery Group, representing train companies, said: "Of every pound spent on train fares, 98p is invested back into the railway, helping to underpin a once-in-a-generation investment to change and improve for the benefit of our customers, local communities and UK economy."