Reading Challenge Expanded To Secondary School Pupils
21 August 2017, 11:35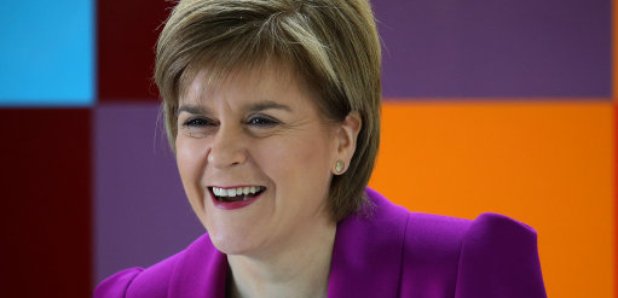 A scheme to encourage pupils to read more is being expanded to secondary schools.
The First Minister's Reading Challenge will be trialled up to S3 at six schools to help stem the drop in reading for pleasure when pupils move from primary to secondary school.
The challenge, launched in March 2016 for P4-P7 pupils, was rolled out to all primary school children earlier this year.
First Minister Nicola Sturgeon announced the scheme expansion on a visit to one of the pilot schools, St Andrew's and St Bride's High School in East Kilbride.
She said: "I am incredibly proud of the success the First Minister's Reading Challenge has had in nurturing a love of reading for pleasure among Scotland's young people, which is why this expansion to secondary schools is so exciting.
"I am determined to ensure we continue to promote reading as one of life's greatest pleasures - and that young people reap the benefits of the resulting educational attainment that can be achieved."
Michael Wilkie, Literacy Coordinator from St Andrew's and St Bride's High School, said reading is an "important aspect" of the school's plans to raise attainment.
Also taking part are Bannockburn High School, Renfrew High School, Arbroath Academy, Clydebank High and Sgoil Lionacleit, Benbecula.
The schools volunteered for the pilot scheme and were chosen by the Scottish Book Trust, which runs the challenge on behalf of the Scottish Government.
Schools have organised author visits, handed out reading passports to log titles read and taken part in various challenges as part of the scheme to date.
Marc Lambert, chief executive officer at the Scottish Book Trust, said: "This expansion of the First Minister's Reading Challenge builds on the huge success of its first year and opens up the joy of reading for pleasure to all primary children.
"The secondary school pilot will focus on a key age group, among whom reading for pleasure can tail off due to the pressures on time that come with high school."