Record breaking haggis sales ahead of Burns Night
23 January 2017, 13:12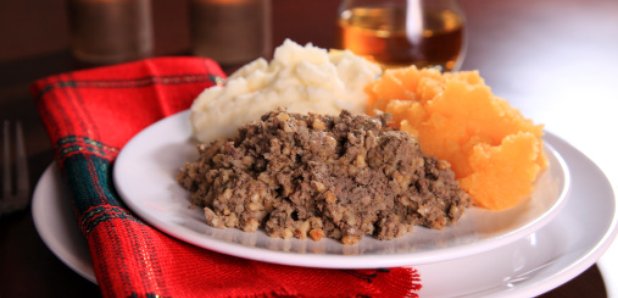 Shops across Scotland have seen record-breaking sales of haggis in the run-up to Burns Night.
Scotland's national dish will be served on dinner tables up and down the country on Wednesday to celebrate the 258th birthday of the nation's most famous poet Robert Burns.
Simon Howie, family butchers of Perth, revealed last Thursday was the firm's biggest-ever day for haggis deliveries to UK supermarkets.
The business - which sold more than £3 million of haggis last year - was recently named the world's best-selling haggis producer.
Mr Howie said: "As of last week, our delivered-in volumes of haggis have increased by an incredible 40% on last year and we have sold 32% more cases of haggis into the rest of the UK than the previous year.
"Indeed, now six out of every 10 haggis we sell are sold outwith Scotland to the rest of the UK.''
Supermarket Asda reported that more than 50 tons of haggis will be sold this year, with sales increasing by almost 20% across its 61 Scottish stores.
The retailer has released a list of the nation's top-selling haggis stores, with Edinburgh Brunstane coming in at number one, following by Livingston and Robroyston in Glasgow.
Some stores will be celebrating the day by having traditional bagpipers in store and an authentic address to the haggis taking place live.
Local buying manager Heather Turnbull said: "Year-on-year, we've seen sales of haggis grow, with an expected peak around Burns Night.
"With the large variety available throughout the year, we're seeing that Scots are enjoying haggis more often and not just limiting themselves to Burns.
"Innovations such as party bits and haggis pakora are also becoming more and more popular.''