Recruiting GPs In Some Areas Is 'Close To Impossible', NHS Chief Tells MSPs
9 November 2017, 14:06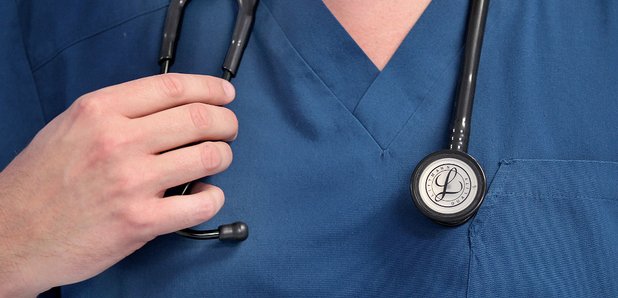 Recruiting GPs in some parts of Scotland is "close to impossible", the chief executive of the NHS has conceded.
Giving evidence at Holyrood, Paul Gray was clear that in some areas the health service did not have enough staff, as he accepted that workforce planning across the service could be improved.
But he hit back at claims from health board bosses that there is no single long-term plan for the future workforce needs of the NHS.
Tim Davidson, a regional implementation lead for the NHS for the east of Scotland, last week told the Public Audit Committee: "There is no plan, I think, across Scotland or the UK that accurately at this stage describes what a redesigned health and social care workforce might look like for the future."
In the wake of his comments, MSPs questioned both Mr Gray and Scotland's top doctor, Chief Medical Officer Dr Catherine Calderwood, on NHS workforce issues, amid ongoing concerns from the medical profession and opposition politicians that the NHS in Scotland is in crisis.
Former health secretary Alex Neil said "the shortage of GPs is an immediate issue" while Tory MSP Liam Kerr said: "We are sitting with a depleted workforce because no one apparently has planned for it in the past."
Mr Gray told MSPs: "In some areas in general practice it is very difficult to recruit, close to impossible. I accept that as a fact. I am not pretending it doesn't exist.
"I know in the Highlands they are struggling to recruit into radiology. However if we describe that all as a failure of planning that means the whole world has failed to plan because there are recruitment pressures in every health system in the developed world."
He added: "I am not sitting here and saying there is some state of perfection in Scotland - there is not. That is why we are doing what we are doing."
He said the NHS had been working on a national workforce plan - as opposed to only having ones drawn up by regional health boards - for "at least a year", adding that this was "drawing together strands of work that we have always done".
The chief executive said: "There are approximately 156,000 people working in the National Health Service in Scotland at the moment and they came from somewhere, they came from the planning that we did, they are still coming from the planning we did.
"If we had no plan there would be no people. There are doctors, nurses, physiotherapists, pharmacists, other allied health professionals working in the NHS In Scotland because of the planning we did."
He continued: "We are looking to improve, I am not disputing that there are things that can be improved, but we are improving on the basis of work we have already done.
"We are moving from a board-based approach to a properly nationally-based approach."
Mr Gray said: "There are things that we could have done better, but that is why we are doing now what we are doing.
"But I don't agree there has been some collective failure to plan for anything. We have 156,000 staff in the health service, we have them organised to deliver and we didn't get that from nowhere.
"I am not agreeing there has been some general failure to plan for a workforce, we have a workforce, it is here, it exists.
Labour MSP and acting committee convener Jackie Baillie said: "There's not enough of them, they're not in the right place or have the right skill sets."
Mr Gray said: "There are enough in some places, there are not enough in others and I have been open about that."
SNP MSP Colin Beattie said: "I'm struggling to see anything other than jam tomorrow.
"There's nothing firm in here, it's all things under way, under active consultation, being considered and we're going to recirculate guidance. There's nothing firm here."
Dr Calderwood said part of planning was taking into account different ways of working and whether a doctor was always the most appropriate person to treat a patient.
On the issue of GP workforce pressures she said: "While I would absolutely agree they are there and recruitment and retention is very difficult, what we are doing is responding to changing needs, looking at evidence of what is providing the best outcomes for people.
"It's not just about recruiting more GPs, it's about looking at that staff mix, it's about looking at what the right type of professional is for that problem and doing it in a more systematic way."
MSPs on the Audit Committee having been considering the issue after public spending watchdogs at Audit Scotland said that despite increasing numbers of staff in the NHS there were still ''major issues to be addressed'' with regards to workforce.