Relatives Saving Scottish Families £3,000 A Year On Childcare
21 August 2017, 07:19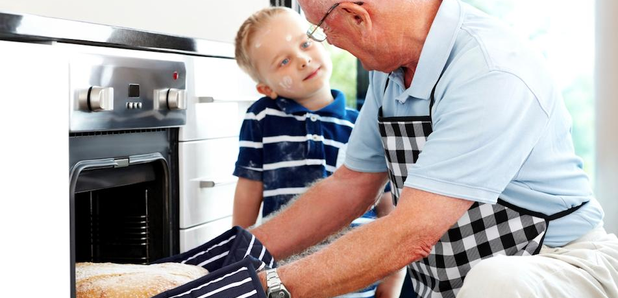 Childcare by relatives is saving Scottish families almost £3,000 a year, according to researchers.
Bank of Scotland's How Scotland Lives analysis, which polled more than 2,000 people, found the average family received free care worth approximately £2,832 per child.
The study found almost half (48%) of Scottish families rely on relatives to provide some element of their childcare, whilst only one in 10 families (10%) turn to paid childcare workers.
Family members now spend an average 13 hours a week providing childcare and the average cost is now £4.19 an hour for each child.
The bank says this equates to a saving of about £2,832 a year per child.
More than half of grandparents (54%) told researchers they helped provide childcare for their grandchildren.
Grandparents provided seven hours of childcare per week and other relatives made up the balance, providing six hours of childcare a week.
The analysis also found children spent a similar amount of time with paid childcare workers amounting to an average of 14 hours per week.
Mike Moran, director at Bank of Scotland, said: "Starting a family is an exciting adventure, but also comes with plenty of challenges.
"Childcare costs can soon mount up so having the support of the wider family can ease financial pressure and give parents the opportunity to be more flexible when it comes to work commitments.
"Creating a budget that includes all household outgoings including childcare costs can help families manage their money."
:: The research was carried out by YouGov and based on 2,007 online interviews with adults living in Scotland. Interviews were conducted between December 1 2016 and December 9 2016.