Removal of GP incentives linked to decline in performance, study claims
6 September 2018, 07:19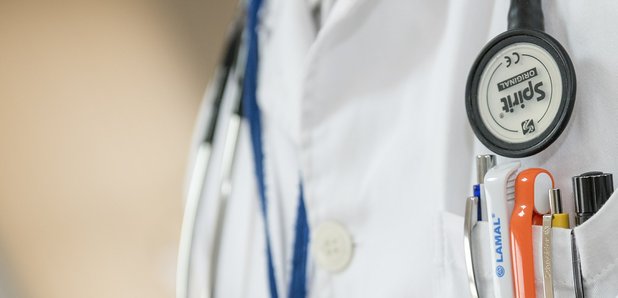 The removal of financial incentives for GPs has been linked with a decline in performance by a new study.
Researchers said an "immediate" reduction recorded across 12 quality measures they studied may be partly accounted for by changes to doctors' methods of documentation.
However, they said declines in measures involving laboratory testing suggested the removal of incentives had changed the actual care delivered to patients.
The findings were made by a team from the universities of Dundee and Cambridge, and staff from the National Institute for Health and Care Excellence (Nice).
The NHS implemented the Quality and Outcomes Framework (QOF) in 2004 to reward UK practices for providing quality care.
The number of quality-of-care indicators and the proportion of GPs' income dependent on pay for performance have been reduced over the years.
The framework has been replaced in Scotland and has been the subject of a major review in England.
Bruce Guthrie, Professor of primary care medicine at Dundee University, said: "Our research shows that removal of financial incentives is associated with an immediate decline in performance on 12 quality measures studied.
"Although some of that decline may just be that clinicians have changed how they document the care that they give, declines in measures involving laboratory testing suggest that the removal of incentives did change the actual care delivered to patients.
"A key implication of this study is that reductions in quality are likely after incentives are removed, although the size of the reduction will depend on the context and the nature of the indicator."
Researchers analysed electronic medical record data from almost 3,000 practices in England, with more than 20 million registered patients, from 2010 to 2017.
They looked at 12 QOF quality-of-care indicators for which financial incentives were removed in 2014 and six indicators for which incentives were maintained.
Compared with previous years, there were immediate reductions in the documented quality of care for all 12 indicators where financial incentives were removed, the study found.
Reductions ranged from 5.8% for documentation of smoking status to 62.3% for documentation of lifestyle counselling for patients with hypertension.
Three years after removal of the incentives, there were still significant reductions in documented quality for all 12 indicators, researchers said.
Reductions in "clinical-process" measures were generally smaller, ranging from a reduction of 9.2% for thyroid-function testing in patients with hypothyroidism, to a reduction of 37.5% for glycated hemoglobin testing in patients with serious mental illness.
In contrast, analysis of the six indicators for which incentives were maintained showed no "clinically important" changes in documented quality three years after 2013-2014 for four indicators, including cholesterol control in patients with diabetes and blood pressure control in patients with coronary heart disease.
Mark Minchin, associate director at Nice, said: "This study suggests that, at a minimum, payers planning to remove financial incentives should monitor the quality of care after removal.
"In doing so, they face the same conundrum involved in introducing incentives: the uncertainty about whether changes in documented quality represent true changes in patient care."
The study is published in the New England Journal of Medicine.