Renters At Risk After Housing Benefit Changes
16 August 2016, 07:08 | Updated: 16 August 2016, 07:09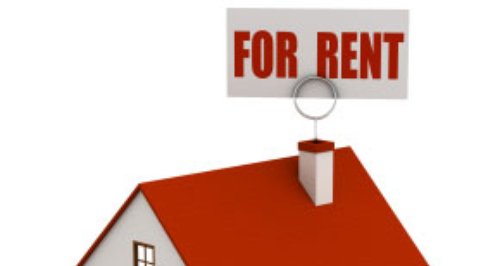 More than five million working rental sector tenants are at risk of being unable to cover their housing costs if they lost their wage, a report estimates.
In Scotland, the figure stands at 460,000. That's a rise of 320,000 over a decade.
The research, authored by Steve Webb, a former pensions minister, warned the growth of the rental sector in recent years, combined with possible post-EU referendum rises in unemployment, could create a "toxic cocktail'' for tenants who may find they are not eligible for housing benefit or that it may not fully cover their rent.
The report found a steep rise across the UK in the number of working people who would potentially be at risk of being unable to meet their rent if they lost their wage through unemployment or sickness.
Based on analysis of the Government's Family Resources Survey, the report published by Royal London found that in 2013-14, 5.5 million working adults would not qualify for full housing benefit if they lost their job.
The number at risk represents nearly three-quarters of all working renters. The figure has more than doubled in a decade from around two million estimated to be at risk in 2003-04.
It said the growth in renters at risk if they lost their income reflects the combined effects of a general increase in the number of private renters, previous increases in employment levels and a series of cuts to the generosity of housing benefit.
Rising house prices have left many people facing the prospect of renting for longer. In 2013-14 around 7.7 million working adults were living in rented homes, nearly doubling from the four million who were in this situation a decade earlier.
Mr Webb, who is now director of policy at Royal London, said: "Renting has gone from being a transitional phase that younger people do before buying to something that more couples and families do for the longer term.''
Finding you are suddenly unable to cover the rent and may have to move elsewhere could pose particular problems for families with established links to a particular area, such as their children being at school there.
The report found more than one million children could be at risk of their family having to move home because of gaps in the benefits system if a parent were to suffer a loss of income.
Mr Webb continued: "Rising unemployment and a surge in the number of private renters could create a toxic cocktail where working renters discover to their cost that there are large gaps in the housing benefit safety net.
"This report shows that the benefits system would not meet the rent of the majority of working renters. Unless they are able to resume paid work quickly, 5.5 million working renters would be at risk of not being able to pay the rent and having to move to cheaper accommodation, if they could find it.''
The report found several groups of working renters who may find housing benefit would not fully cover their rent if they lost an income, some of whom may be affected by more than one factor.They include:
:: Couples who need two wages coming in to cover their rent. If one person in a couple lost their job, in many cases the one remaining wage would disqualify a couple from help with the rent.
:: Single people aged under 35 who rent privately. For this group, the benefits system only covers the cost of renting a room in a shared house.
:: People with "spare bedrooms''. The benefits system bases help on the number of bedrooms you are deemed to "need'', not on the actual property you are living in.
:: People living in more desirable areas. These renters may find benefits would not cover the rent and they may have to move elsewhere.
Debbie Kennedy, head of protection at Royal London, said: "When people take out a mortgage it is normal to think through how the mortgage would be paid if they were to lose their job or go off sick.
"But this conversation is much less common when people enter into a tenancy agreement. This report highlights the large number of people who could find that the support they expected is simply not there if they lost a wage.''