Result against Hungary "key point"
27 March 2018, 07:33 | Updated: 27 March 2018, 07:37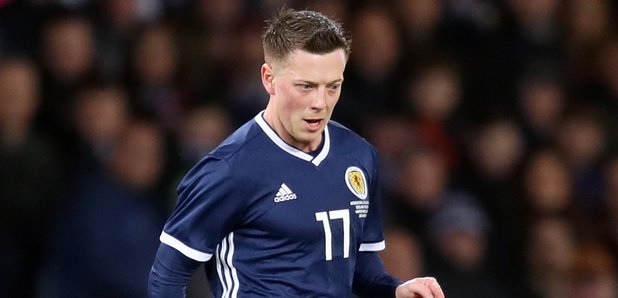 Scotland midfielder Callum McGregor insists the players are desperate to beat Hungary despite the experimental nature of Alex McLeish's squad and approach.
A positive result in Budapest became more important after McLeish lost his first game back in charge on Friday night.
The Scotland boss handed out five debuts in a 1-0 defeat by Costa Rica and introduced a new 3-4-3 formation, but has vowed to select a more experienced side in the Groupama Arena, the home of Ferencvaros.
McGregor is expected to come into the starting line-up and the Celtic midfielder has promised there will be a winning mentality.
"It's been good in terms of a new squad getting to know each other and gelling well in training," the 24-year-old said. "It's just going to take time for the boys to play together and find out what our strengths and weaknesses are as a group, then try and build on that.
"The result is a key point. It is still early doors but in football, especially when you play for Scotland and big teams, you want to win every football match that you play. I don't think that will be any different.
"It's a young group but you have got to try and get that winning mentality and I'm sure everyone that goes on the pitch will want to win.
"First and foremost you want to win, You are going out there to win. Let's not make any mistake about that, the boys are desperate to win. When you speak about a new group and new players, it's important to get performances as well. It's about trying to marry the two."
McGregor set up a major chance after coming off the bench during an improved second-half showing against Costa Rica and he was encouraged by the way Scotland finished the game.
"You could see on Friday it was a new team and everybody was trying to gel, but you saw towards the end of the game that we grew into it and looked a lot more comfortable at that level," he said.
"It's just a case of trying to get the squad to gel as quickly as possible and trying to get results and play the way the manager wants us to play."