Retail sales hit by 'beast from the east'
18 April 2018, 06:40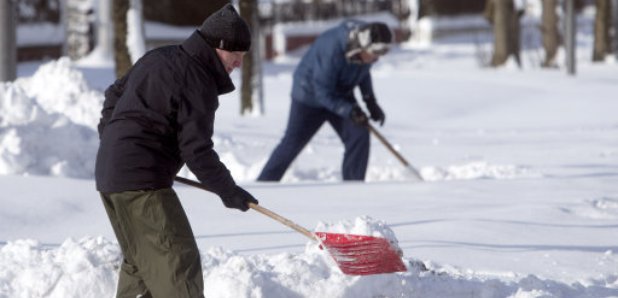 The "beast from the east" storm hit growth in Scottish retail sales last month, analysis has found.
Total sales in Scotland increased by 0.8% compared with March 2017 but experts had expected higher growth with the Easter weekend falling in March this year.
Figures from the Scottish Retail Consortium (SRC) showed food sales in March increased 6.8% on the same month in 2017 but non-food sales of items such as clothing fell by 4% as the severe weather at the start of the month kept people away from stores.
The figures covered a five-week period between February 25 and March 31.
SRC director David Lonsdale said: "While retail sales grew in March and at first blush seem to have turned in another creditable result, the figures were heavily distorted and flattered by the early Easter and overall last month's performance will be seen as somewhat underwhelming.
"Grocery sales once again were the bright spot, bolstered by celebrations associated with Easter and Mother's Day.
"The 'beast from the east' weather phenomenon at the start of March had little impact on food sales over the trading period as a whole.
"The same cannot be said for non-food retail sales, with the 'beast' preventing shoppers from reaching stores in the early part of March, and so this more discretionary part of retail spending struggled once again.
"While furniture sales did well, which is often the case at Easter, a spike in online purchasing during the period wasn't enough to stem a decline in the fortunes of other non-food categories including clothing, footwear and outdoor items."
Craig Cavin, head of retail in Scotland KPMG, said: "March was a tough time for retailers in Scotland as bad weather swept across the country, keeping would-be shoppers indoors.
"Retailers with an online presence benefited from the cold, with customers choosing to browse in the comfort of their homes.
"Promotional offers were seen in some stores in the build-up to Easter in an attempt to recover lost sales from earlier in the month, but whilst the Easter period boosted sales compared to recent months, March didn't quite meet retailers' expectations."