Revealed: Glasgow Heroin Shooting Gallery Could Take Years To Open
31 October 2017, 05:00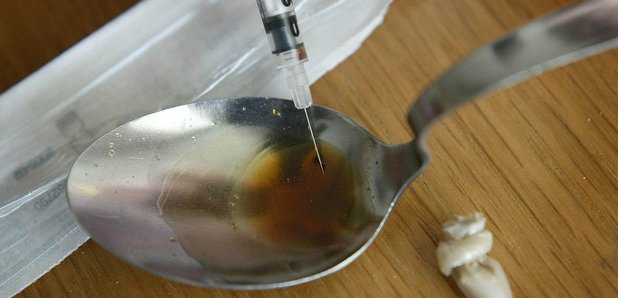 Heart has discovered a shooting gallery for heroin addicts in Glasgow could now take YEARS to open.
Health chiefs in the city initially hinted they wanted the taxpayer-funded facility to be up and running by the end of this year.
We have learned the multi-million pound project, which will be a UK first, will take longer.
The so-called 'fix rooms' allow users to take illegal hard drugs without fear of arrest and it's claimed the system can cut the number of deaths from drug overdose.
The idea has been floated in the UK for many years but it wasn't until last year that council and health officials in Glasgow agreed the proposals in principle. A full business case for a consumption room will was drawn up, and was formally considered at Glasgow's Integrated Joint Board.
The most recent annual figures, for 2015, show 706 people died as a result of drugs in Scotland – that's more than doubled in a decade. It is estimated at least 500 users inject heroin in public places in Glasgow alone.
Experts claim the rooms can be used to persuade addicts to use health services and cut crime by moving users indoors to a safe, controlled environment.
Our reporter Connor Gillies has been talking to Dr Saket Priyadarshi, who is one of the bosses.
A spokesperson for Glasgow Health and Social Care Partnership said: "Work remains on-going on the proposal to open a safer drug consumption facility and a heroin assisted treatment programme in Glasgow.
"Considerable progress has been made since the Health and Social Care Partnership gave the go-ahead in October last year for the development of a full business case for the project.
"A draft business case that outlined the economic, social and public health benefits of the project has since been approved by the HSCP and work to engage with a range of stakeholders has begun.
"The continuing rise in the rate of HIV infection among drug injectors and a rise in drug-related deaths indicate the need for this kind initiative in Glasgow.
"This remains a ground breaking initiative for Scotland and the rest of the UK.
"It was always the case that we would have to work our way patiently through all of the relevant issues before seeking final IJB approval for such an innovative project."