Revealed: Sturgeon US Trip Cost Taxpayer £40k
15 June 2017, 05:45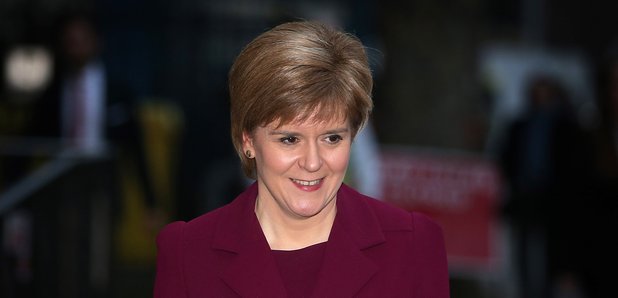 Heart can reveal Nicola Sturgeon's recent trip to America cost the taxpayer almost £40,000.
The First Minister spent five days touring the States in April with seven Scottish Government officials, staying in 4-star hotels and travelling business class on some flights.
We obatined the data following a Freedom of Information request, which was delayed by almost 40 days.
The taxpayer payer shelled out a total of £39,572.41 on transport, accommodation and meals. No taxpayer money was spent on alcohol.
The Scottish Government did not confirm whether these were the total costs for the visit, and refused to include any details of the First Minister's security arrangements or associated costs.
The figure compares to a bill of £5,000 when Alex Salmond visited the U.S while in the top job.
A Scottish Government spokesperson said: "The First Minister's visit to America helped build on links between the countries and promote trade, investment and tourism, while highlighting Scottish innovation and entrepreneurship.
"Promoting Scotland abroad and securing inward investment and jobs is essential to the growth of the Scottish economy and a key priority for Ministers.
"We continually look for ways to ensure travel is delivered in the most cost-effective manner, offering the best deal to the taxpayer."
A Scottish Conservatives spokesperson said: "There are big questions to be answered about whether Sturgeon needed so many staff and the costs involved.
"At the end of the day people will be very shocked that she is flying across the world when they want her to concentrate on the day job".
Connor Gillies reports