Review Bids To Widen Access To Career In Nursing And Midwifery
13 April 2017, 14:30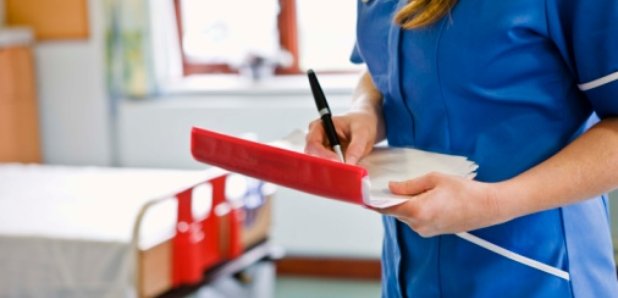 Health Secretary Shona Robison has launched a review into widening access into nursing and midwifery courses and jobs.
Chief nursing officer Professor Fiona McQueen commissioned the review, which will be led by University of the West of Scotland depute principal Professor Paul Martin.

Ms Robison and Prof McQueen formally launched the review at Edinburgh Napier University's simulation and clinical skills centre on Thursday, where they met current students.

The study will examine current barriers to entering the professions and find effective ways of encouraging people to take up the careers, making recommendations to widen access.

Latest figures show increasing numbers of nursing and midwifery staff but also rising vacancies.

Nursing and midwifery staff in Scotland rose to 59,709.1 whole time equivalent (WTE) by the end of last year, an increase of 421.7 from December 2015.

At the same time, 4.1% of nursing and midwifery posts were vacant - the equivalent of 2,525.5 full-time posts - compared to a vacancy rate of 3.6% at the end of 2015.

By the end of December 2016, there were 736.5 WTE nursing and midwifery jobs that had been left with no-one in post for three months or more.

Ms Robison said: ''Nurses have a vital role to play in achieving our vision for health and social care in Scotland and are at the heart of our NHS - it is important that we continue to maximise the opportunities to pursue careers in nursing and midwifery.

''There is excellent work going on across Scotland to meet nursing and midwifery workforce demands through our evidence- based intake planning processes, commitment to high-quality higher education programmes and our continuing support for students. We want to build on that success.

''The Scottish Government remains committed to free tuition fees and protecting the non-means tested, non-repayable nursing and midwifery student bursary - which we believe is essential to ensure a steady supply of trainees into the profession. This commission aims to maximise that investment.''

Prof McQueen said she is ''delighted'' Prof Martin will lead the commission.

She added: ''The final report will identify best practice and current innovations which maximise access across the education and employment sectors. It will also identify current obstacles to nursing and midwifery careers, both in terms of ambition and access.

''The recommendations will cover actions and targets to improve access to nursing and midwifery education and careers.''

Prof Martin said ''flexible access'' to training for nursing and midwifery will help ensure the future workforce.

The final report will be made later this year.