Review calls for Scots students to have minimum £8k yearly income
20 November 2017, 19:20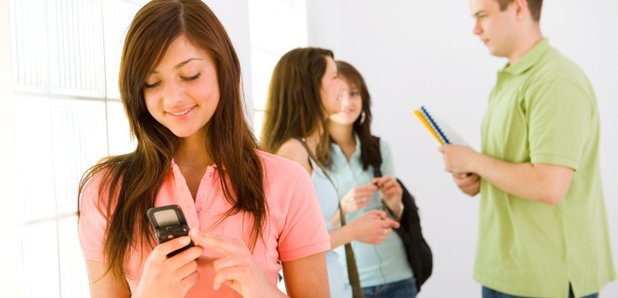 Scottish students should be entitled to a minimum income of £8,100 a year, a major review of student support has found.
Experts have recommended the support is given through a mixture of loans and means-tested bursaries, with those studying at college and university given equal access to financial help.
The proposal is part of a series of recommendations following a year-long independent review into student support, commissioned by the Scottish Government.
The report also calls for student loans to be made available to college students, and for these to be written off for those who then finish university.
Experts recommend college students - currently ineligible for student loans - can access a bursary of up to £4,050 and a £4,050 loan.
Under the proposals, university students under 25 would retain current current bursary levels with loans increasing by around £500.
The report states the "major change in approach" would give students the equivalent of the Scottish Government's Living Wage and cost an extra £16 million a year in bursaries.
The option was one of three considered - keeping the status quo for bursaries and increasing loans at no immediate extra cost or having a 50/50 bursary and loan split for both college and university students, costing up to £123 million a year extra in bursaries.
The report endorses SNP manifesto pledges cut the loan write-off period by five year to 30, keep interest rates low an up the student loan repayment threshold to £22,000 - urging Ministers to consider raising it to £25,000.
Further recommendations include creating a new payment for students do not lose out on benefit entitlement due to loans or bursaries, retaining discretionary funding and giving more flexibility on when money is received.
Review group chairwoman Jayne-Anne Gadhia, Virgin Money chief executive officer, said: "Our recommendations are based on a New Social Contract for Students in Scotland.
"They would ensure that further and higher education are valued equally - with entitlement to support for students across both sectors. And in return, more students from diverse backgrounds will have the chance to become successful graduates, for the social and economic good of Scotland.
"The establishment of a Minimum Student Income is an essential step forward in delivering fairness, and helping to ensure that money is no longer a reason for dropping out of courses.
"Non-repayable bursaries will continue to be focused on those from the lowest income backgrounds. And students can, if they so wish, access high quality student loans - on the best terms in the UK."
Minister for Further Education, Higher Education and Science, Shirley-Anne Somerville, added: "The report sets out a number of recommendations that would fundamentally change the way students in Scotland are supported financially.
"It is only right that we now take the time to consider these recommendations in detail - and as part of current and future Budget processes. We will set out our next steps in due course."
She said government wants to ensure "all students, especially those in our most deprived communities, are provided with the financial support they need to succeed" and is investing a "record amount" in student support.
Student union NUS Scotland President Luke Humberstone said: "The current student support system is broken. The poorest students in higher education are forced to take the greatest debt, while further education students have no guarantees that they'll be entitled to any support.
"We welcome the proposals to give the same level of support to Scotland's further and higher education students. Whether you're studying at college or university, the cost of living doesn't change and neither should the level of student support available."
Scottish Liberal Democrat education spokesman Tavish Scott said: "This report is a cry out for repairing the damage that the SNP have inflicted over the last decade. Young people from disadvantaged backgrounds are worse off in Scotland than England.
"The SNP slyly slashed bursaries for those needing help the most. They promised to end all student debt but have instead overseen its ballooning."
The EIS teaching union called for the Scottish Government to take "bold steps" and urged the return of student grants while the Open University criticised the report for "not meaningfully including" part-time university students.
Colleges Scotland welcomed the report and said it wanted a "standard and fair system for student support funding that provides students with adequate financial support".