Review ordered following Paisley murder
5 June 2018, 15:42 | Updated: 5 June 2018, 15:46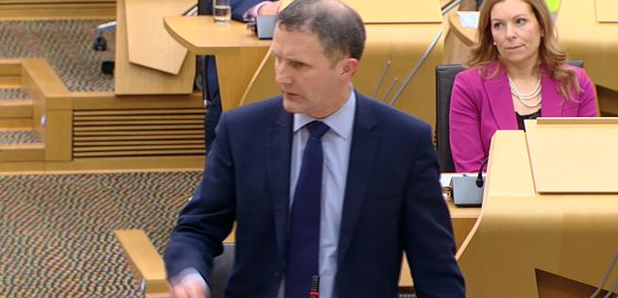 Police and prison watchdogs are to carry out a review after a man stabbed a father-of-three to death following a breach of his home detention curfew.
James Wright was "unlawfully at large" when he killed Craig McClelland, of Foxbar, Paisley, Renfrewshire, in July last year.
Justice Secretary Michael Matheson said the "appalling" case raised a number of questions which both he and Mr McClelland's family wanted answers to.
He told Holyrood's Justice Committee: "In order to look at this issue thoroughly, I have asked both HM Inspectorate of Prisons and HM Inspectorate of Constabulary to look at the case to determine whether there are further aspects that can be improved in how they make assessments in determining whether someone should be provided with home detention curfew.
"Secondly, to look at whether there are ways in which the police process for investigating such breaches and apprehending individuals who have breached a home detention curfew, that they are brought to account and apprehended.
"They will report directly to me and once we have those reports we can determine whether there are any further actions that need to be taken."
The case was raised by Paisley MSP George Adam during a committee session looking at new laws to expand the use of electronic tagging.
Conservative MSP Liam Kerr said: "I think people will be looking at this committee where we are looking at electronic monitoring ... and be very concerned to see us looking at a Bill which could increase the prevalence of convicted criminals in the community."
Mr Matheson said provisions around home detention curfew had been in place since 2006.
"What the provisions in this Bill will allow us to do is to use an extended form of electronic monitoring which we don't have at the present moment," he said.
He said the expansion would allow individuals on orders such as home detention curfew to be monitored more effectively, including through the use of GPS.