Review Urged After Figures Show Amazon Has Received £3.6M In Government Grants
5 April 2017, 07:17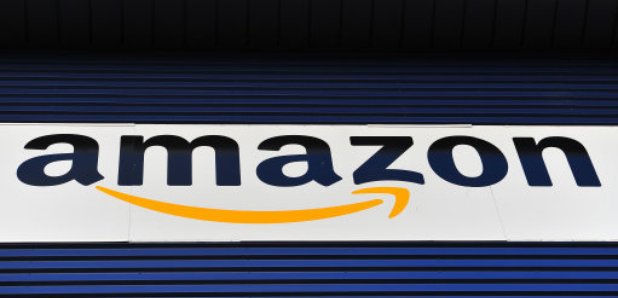 Amazon has received more than £3.6 million in Scottish Government grants since 2007, new figures have revealed.
Scottish Labour has called for a review of the support the online retailer has been given by economic development agency Scottish Enterprise (SE).
Figures obtained by the party show the Government body paid £2,375,000 to Amazon in Regional Selective Assistance (RSA), a grant available for businesses that want to develop a project in Scotland.
A further £1,270,446 was paid in other grants in the period between 2007 and 2015.
In its response to a question from Scottish Labour, the enterprise body said: "Amazon has received several offers of assistance since the company first located in Scotland in 2004.
"An RSA award in 2005 helped attract the company to Fife, an area where there was high unemployment, especially among young people, and safeguarded 78 jobs.
"This led to additional investment by Amazon, including a follow-on, much larger, project in 2010, supported by SE, which created 685 new permanent full-time jobs.''
The body also confirmed that while company applications "must demonstrate a commitment to fair work approaches'', recipients were not required to adopt the real living wage - currently £8.45 an hour - as a condition of the grant.
Labour's economy spokeswoman Jackie Baillie MSP said: "The SNP Government must now review the support it is giving Amazon.
"Securing good quality, well paid jobs should be the best use of enterprise grants, not boosting the profit margins of global companies.
"Labour's plan for a fairer, stronger economy would mean extending the Living Wage to more jobs - and never supporting companies which won't pay a fair day's wage for a fair day's work.''
Amazon stressed it pays all employees above the Government's National Living Wage of £7.50 regardless of age.
A spokesman said: "Amazon is proud to be a significant contributor to the economy in Scotland, including investing hundreds of millions of pounds in our Scottish operations over the past five years and providing 2,500 competitively paid permanent jobs at a range of sites including our development and customer service centres in Edinburgh and fulfilment centres in Gourock and Dunfermline.''
A spokesman for Economy Secretary Keith Brown said: "This is jaw-dropping hypocrisy from Jackie Baillie, who fails to mention the millions of pounds of public cash which Labour paid to Amazon when they were in office in Scotland, and the money that Labour in Wales have also provided to the company there.
"Amazon are not in receipt of any Scottish Government grants at present, but we will always support jobs and investment in Scotland, which is more vital than ever given Brexit.
"We are also committed to fair pay and conditions and, as a result, Scotland has the highest proportion of employees - around 80% - paid the Living Wage of all the four countries of the UK. We will also continue to work alongside the UK Government on these issues, as employment law is currently reserved.''