Rise in children living in temporary accommodation
23 January 2018, 12:58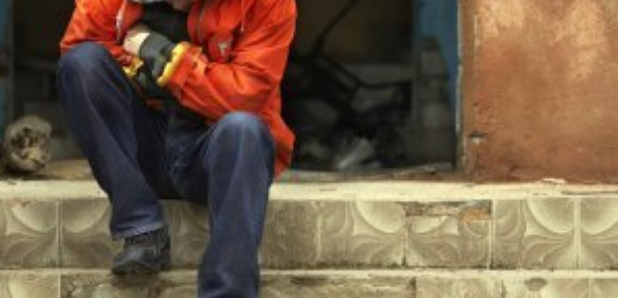 The number of children living in temporary accommodation has risen by 10% over a year according to new figures.
There were 6,581 children living in temporary homes on September 30 last year, up by 594 compared with the same day in 2016.

Housing charity Shelter Scotland described the statistics as a "wake-up call" for local and national government.

The figures were among official homelessness statistics published by the Scottish Government.

The data also shows councils received 17,797 applications for homelessness assistance between April and September 2017, 2% higher compared with the same period during 2016.

A total of 34,864 applications were received in the year to September 2017, up 0.3% on the 34,746 received during the previous 12 months.

Meanwhile, local authorities made around 17,700 homelessness assessments in the six months to September 2017, with just over 80% of cases assessed as homeless or threatened with homelessness.

The figures also show that overall there were almost 10,900 households living in temporary accommodation on September 30 last year, up by 1% on the same day in 2016.

A third of these households included children or a pregnant woman.

Adam Lang, of Shelter Scotland, said: "These figures show that on average between April to September 2017 a household in Scotland became homeless every 18 minutes.

"This must be a wake-up call for local and national government that Scotland's progress on tackling homelessness has stalled and in some places, is getting worse.

"Shelter Scotland has been warning for some time now that the situation is critical and with these figures revealing another increase in homeless children in temporary accommodation, we need urgent strategic action to reverse this trend."

Scottish Liberal Democrat housing spokeswoman Caron Lindsay said: "It is heartbreaking that the number of children in temporary accommodation is going up.

"It's time for the SNP to get to grips with the housing crisis and do what the Lib Dems have been saying and increase the number of houses for social rent."

Housing Minister Kevin Stewart said "significant action" has been taken to tackle homelessness since the period covered by the figures.

He also pointed to a fall in homelessness applications of almost 40% over the past 10 years.

"I would hope, and expect, to see improvements as we renew and redouble our efforts," he said.

"Our Homelessness and Rough Sleeping Action Group is leading the way in recommending the actions and legislative changes needed to tackle homelessness and the use of temporary accommodation, backed by £50 million to drive change.

"Since its first meeting in October, the group has worked at pace to develop actions that can have the most impact - starting with how we tackle rough sleeping this winter.

"That work now continues as we look to eradicate rough sleeping, end homelessness, and transform temporary accommodation."