Rise In Pupils From Most-Deprived Areas Leaving School With At Least One Higher
20 June 2017, 13:55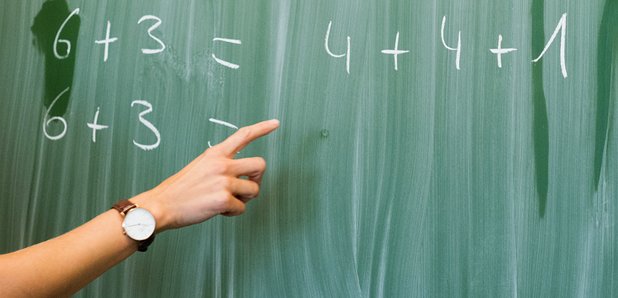 The number of youngsters from the poorest parts of Scotland leaving school with at least one Higher has increased - but is still just over half the rate of pupils from the least-deprived communities who do so.
In the most-deprived areas, 42.7% of those leaving school in 2015-16 had a minimum qualification of one Higher, up by 1.5 points from 41.2% the previous year.

However, in the most-affluent parts of the country 81.2% of school leavers in 2015-16 had one Higher or more, a rise of 0.9 points from 2014-15.

Education Secretary John Swinney accepted there was ''still more to do'' to increase attainment for all youngsters - but said reforms announced last week were aimed at tackling the problem.

He spoke as new figures from the Scottish Government showed the proportion of school leavers from the most-deprived areas going on to positive destinations - such as work, training, college or university - had fallen from 86.3% in 2014-15 to 85% in 2015-16.

The number of leavers from better-off areas doing this also dropped marginally over the same period, from 96.3% to 96.2% - and across all school leavers there was a decrease from 92% to 91.4%.

There was also a slight increase in the proportion of teenagers who ended up unemployed after leaving school, going from 7.3% to 7.7% last year.

Almost two-fifths (37.3%) of youngsters who finished school in 2015-16 went on to higher education, at either college or university, while 22.4% went on to further education college and more than a quarter (28.7%) found work.

Overall, the number of school leavers with at least one Higher increased to 61.7% - up from 60.2% in 2014-15 and compared to 55.7% in 2012-13.

Only 15% of children in care left school with this level of qualification while 40% of this group had passed a National 5 exam or a Standard Grade at credit level - an increase from just 15% in 2009-10.

Mr Swinney said: ''It is encouraging to see the number of young people attaining qualifications at higher level or above increasing - and I am particularly pleased to see a notable improvement in the proportion of young people who are looked-after and care-experienced gaining a qualification.

''While this is a step in the right direction, there is still more to do to close the gap between our most and least vulnerable children, and raise attainment for all.

''That is what the reforms I announced last week are designed to do.

''By giving more power to schools, including more direct control over budgets, we will empower schools to target resources where they are needed the most to improve the life chances of all of our children and young people.''

Girls were slightly more likely than boys to go on to a positive destination after school, with this being the case for 92.2% of female leavers and 90.6% of male leavers.

The ethnic group with most youngsters in a positive destination was Asian Indian at 96.9%, compared to 91.3% for pupils classed as white Scottish.