Rise in reports of human trafficking
26 February 2018, 07:55 | Updated: 26 February 2018, 07:56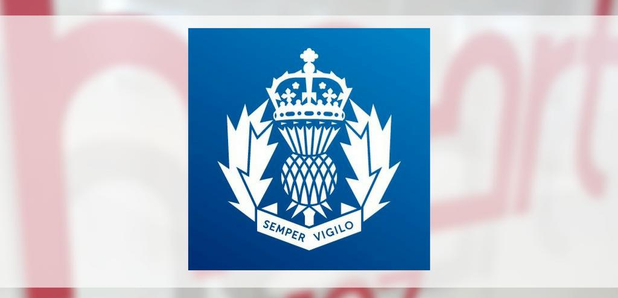 The number of reports to police of potential human trafficking has soared over the last year.
Figures show there were 213 referrals to Police Scotland in 2017, up 42% on the previous year.
The biggest rise was in cases of labour exploitation, with over half of reports relating to a male victim, a rise of 64% on 2016.
The Scottish Government attributed the increase in reports to greater awareness of the problem following the launch of the country's first national strategy on the issue last year.
Successful prosecutions include two men recently found guilty of servitude offences for holding men against their will and forcing them to work for little or no money.
Justice Secretary Michael Matheson said: "During development of our national strategy and since its publication last spring, human trafficking and exploitation has rarely been far from the news agenda.
"That, together with the public information campaign, has helped ensure greater public awareness of the issue and the harm it causes.
"Trafficking and exploitation can take place in any community and does not only affect people from overseas. It is essential that if we see or suspect something then we contact the appropriate authorities.
"An increase in the number of trafficking referrals in Scotland suggests that we are getting better at identifying and reporting victims of trafficking.
"The Scottish Government has also led the way in improving support for victims of trafficking in the UK, including doubling the amount of time that they are eligible for this support, from April this year."
Deputy Chief Constable Iain Livingstone said: "People are trafficked for a variety of purposes, including commercial sexual exploitation, labour exploitation, forced criminality and domestic servitude, and all for the profit or personal gain of the traffickers.
"They are often trafficked across international borders, but also within Scotland. It is alarming that of the 213 referrals to Police Scotland last year, 61 of those involved children.
"Police Scotland's National Human Trafficking Unit leads, co-ordinates and supports our response to investigating all forms of trafficking. Working with partners, we will assess the threat and develop intelligence to safeguard those at risk of, and vulnerable to, human trafficking while identifying those committing, facilitating and profiting from exploitation.
"The signs of person being exploited can be seen within our communities and by raising public awareness of the signs, it is crucial that all suspicions of such activity are provided to the police."