Rush Hour Trains Disrupted By Trespassers
6 February 2017, 19:24 | Updated: 6 February 2017, 19:29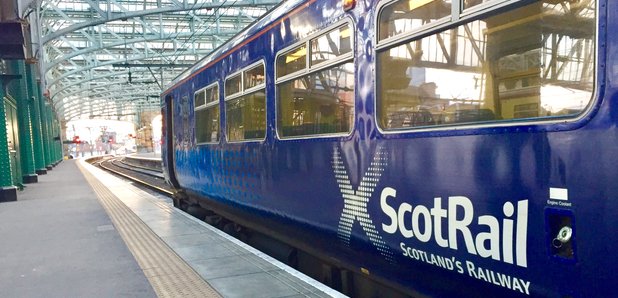 Rush hour services to and from one of Scotland's busiest train stations have been severely disrupted by trespassers.
Trains in and out of Glasgow's Queen Street station were cancelled at around 5pm when it is thought a number of people walked on the tracks and into the rail tunnel.
Operator ScotRail said all trains were cancelled due to trespassers, and initially thought services would not resume until 6.30pm, but trains started moving again around half an hour earlier.
ScotRail tweeted: "Trains will now be able to start operating through the Glasgow Queen Street tunnel.
"Services will be altered/delayed or revised.''
The station is part of the main rail route between Glasgow and Edinburgh, busy with rush hour commuters every day.
ScotRail said passengers delayed by 30 minutes or more could claim a refund.
British Transport Police said officers found one man in the tunnel after reports that three people had entered.
A spokeswoman said: "Officers were called on Monday following reports of three people in a tunnel close to the line at Glasgow Queen Street station. The call came into police shortly after 5pm.
"Officers carried out a track search and found one man, who has been taken to a place of safety. Inquiries continue.''