Russell Knox ready for "craziness" at the Open
18 July 2018, 07:09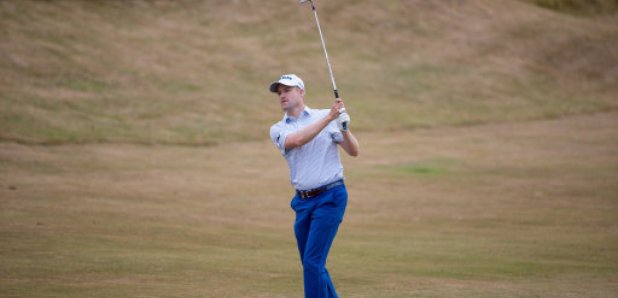 Scotland's Russell Knox is ready for "craziness" after being drawn with hero Tiger Woods for the first two rounds of the Open at Carnoustie.
The in-form 33-year-old is determined to make the most of his once-in-a-lifetime opportunity to play alongside a man whose poster adorned his bedroom wall as a youngster.
Woods is playing in his first Open for three years and the interest in his comeback, having been missing because of injury and back operations, means there will be massive crowds when the pair tee off with Japan's
Hideki Matsuyama at 3.21pm on Thursday.
"I've played with Phil (Mickelson) a couple of times and that is beyond what anyone else brings and Tiger is in a whole different category," said Knox, who won the Irish Open a fortnight ago.
"I'm expecting craziness. Even McIlroy came out a few weeks ago and said playing with him was tough so I'm expecting it to be difficult.
"To be honest I do care how I play but this is a once-in-a-lifetime opportunity to play with your hero.
"I'm just floating on air. Play great or play awful, I just have to enjoy it.
"It has been an amazing couple of weeks for me: almost winning a tournament, winning a tournament, contending at the Scottish Open and then getting to play with your hero.
"I always thought he would come back but I never thought my career would be fully complete if I didn't get to play with him.
"Hopefully I have a long way to go, but at the darkest times for Tiger with injuries and whatnot I didn't think I'd ever get to play with him. This is a dream come true."
Woods is only 10 years Knox's senior but is still the player the Scot looks up to as he was the man who inspired him as a youngster.
"I had a poster of him on my wall. He changed the game for everyone, including myself," he added.
"I watched him win the Masters in '97 when I was about 12. He is the reason why I played golf probably. Just watching him dominate for years."
American Woods has become more personable and accommodating on his return to golf than in his dominant years when he was so good he intimidated his fellow professionals.
Knox, however, believes the 43-year-old has retained that aura.
"He has come back differently but if he walks on the range people know and he is never going to lose that presence," Knox said.
"He is more than capable of winning this tournament by 10 shots. Everyone has seen he has come back just as good and he will win tournaments; he might not win this week but he might - you never know."