Ruth Davidson discusses pregnancy
9 September 2018, 07:57 | Updated: 9 September 2018, 08:04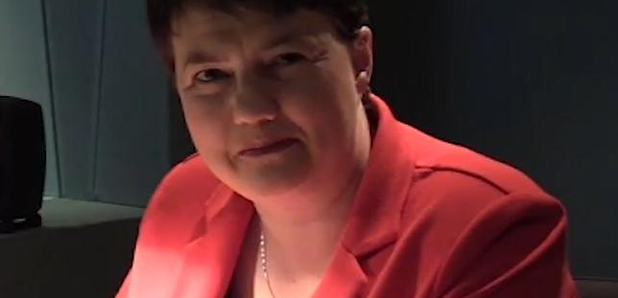 Ruth Davidson has described her pregnancy as "joyous, mortifying, fearful and hopeful".
The Scottish Conservative leader announced earlier this year that she was expecting a baby with partner Jen Wilson and has revealed they are currently referring to the unborn baby as Fionnuala.
In extracts from her new book, Yes She Can, published in the Sunday Times Scotland, Ms Davidson revealed the range of emotions she has faced through her pregnancy and the "interesting situations" she faced, like preparing for IVF treatment while travelling to the World Economic Forum in Switzerland.
She said the experience so far has been "invasive, joyous, mortifying, fearful and hopeful".
In an extract in the newspaper Ms Davidson said: "There is a special felling of wanting the earth to swallow you whole when you are led in a hospital gown to the room where an internal examination is going to take place by a nurse who decides to strike up conversation with 'I saw you on the telly last night, talking about the NHS'."