Salmond Denies Incident At Edinburgh Airport
13 November 2018, 07:35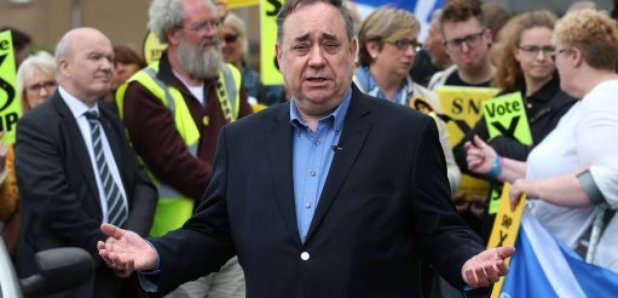 Police investigating sexual misconduct claims against Alex Salmond are looking into alleged incidents at Edinburgh Airport.
Staff were interviewed last week after initial inquiries into complaints by two Scottish Government employees brought alleged new information to light.
A spokesman for Edinburgh Airport said: "We can confirm that we are assisting Police Scotland with its inquiries. We cannot comment further at this time."
Police Scotland would not comment.
The former first minister is taking court action against the Scottish Government to contest the complaints process activated against him in relation to sexual harassment claims.
Two allegations, which he strongly denies, were made in January.
He has since resigned from the SNP and is pursuing a judicial review in Scotland's highest civil court.
The case is due to call at the Court of Session for a hearing set for four days from January 15, with an earlier procedural hearing on November 6.
A spokesman for Mr Salmond said: "Mr Salmond denies all suggestions of misconduct at any time and suggests that everyone should allow police inquires to take their proper course without briefing or breaching their confidentiality.
"Alex has not been interviewed by the police about any matter. He is content to have his case against the Scottish Government stated in the Court of Session in January."