Salmond To Begin Two-Week Run At Edinburgh Festival Fringe
13 August 2017, 07:10 | Updated: 13 August 2017, 07:16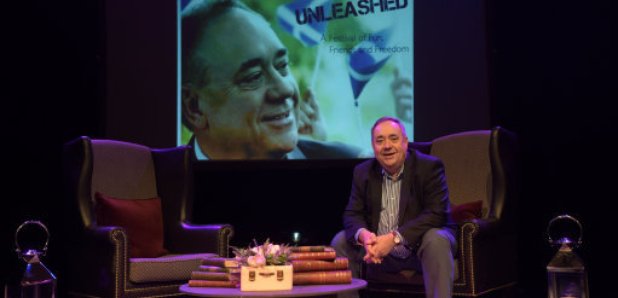 Alex Salmond will begin a two-week run of his Edinburgh Festival Fringe show today.
The former first minister of Scotland's show, Alex Salmond... Unleashed, has been extended twice to meet demand for tickets.
Three shows were added to the original run of 15 back-to-back performances, with 6,000 people due to see the former politician's Fringe debut.
Mr Salmond, who was ousted from his seat at Westminster at the general election, said he was "delighted" by the response from Fringe-goers.
Promoters say the show will feature invited guests, music and comedy, as well as ''a bit of light-hearted banter and a few behind-the-scenes revelations about his time in power''.
The guests, from the worlds of media, politics, sport, and showbiz, will be unveiled at the start in a surprise for audiences.
Speaking on the eve of his opening show, Mr Salmond said: ''There are things you can't say in office that you can say out of office.
''And there are things you can do out of office that you can't do in office, not just as First Minister, but as an MP you can't just swan off to the Edinburgh Festival for a couple of weeks. That's not fair on your constituents, but luckily my constituents relived me of that responsibility, and I'm now able to do it.''
The hour-long event will run until August 27 at the city's Assembly Rooms.