School Support Staff 'Feeling Undervalued And Stressed'
16 January 2017, 06:21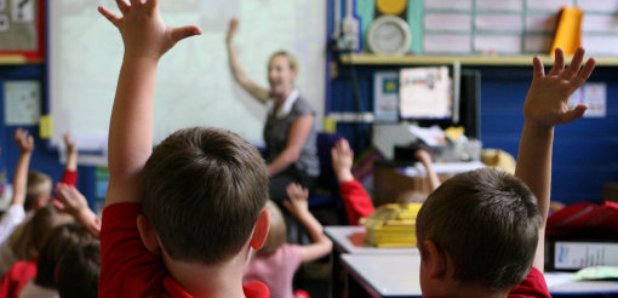 Support staff working in Scotland's schools are feeling exhausted, undervalued and stressed, according to a trade union study.
Public services union Unison gathered responses from more than 900 of its members working in schools in September last year.
They included classroom assistants, pupil support workers, as well as administrative and clerical staff such as janitors, technicians, catering staff and librarians.
More than half of the respondents, 54%, said budgets have been cut, with 27% describing the cuts as ''severe''.
Almost 40% of members indicated that they work extra unpaid hours most weeks to get jobs done and more than 60% stated that morale was low or very low in their schools.
Furthermore, nearly 80% of respondents indicated that their workload is getting heavier.
Statistics show that there was a drop of 1,841 in support staff numbers from 2010 to 2015, the report notes.
Unison said a lack of time, resources and heavy workloads mean that support staff are struggling to maintain standards for pupils, at a time when pupil numbers and education support needs are increasing.
The union's 30-page report on the issue, entitled Hard Lessons, concludes: ''The report reveals a dedicated workforce committed to supporting children to reach their potential but who are under enormous pressure.
''They feel exhausted, undervalued and for many dealing with children with complex physical and emotional support needs stressed by lack of training and support.''
Carol Ball, chair of Unison's education committee, said: ''Cutting hours and not replacing staff means job losses are less likely to get noticed outside school.
''But these cuts still damage our children's education inside school.
''Staff try to maintain a high-quality service to give children the best start in life.
''But this is enormously difficult when schools are short of supplies and staff workloads continue to increase; and libraries, sports lunch and after-school clubs and music tuition have been cut.
''And this hurts the poorest kids the most.''
Scottish Labour MSP Monica Lennon said the report exposes a ''crisis'' in schools.
''This is a damning report from Unison,'' she said.
''Heavier workloads, jobs cuts, and a lack of supplies - this is the direct result of SNP cuts.''
A Scottish Government spokeswoman said: ''We want all children and young people to receive the support they need in school to achieve their full learning potential.
''Staff are key to providing this and they also need to feel supported and resourced adequately to carry out their vital work.
''While official statistics show that across a range of roles, numbers of support staff have remained broadly static in recent years, it is for individual education authorities to determine how many to employ in any particular function.
''While the numbers of children with additional support needs is rising, so too is the financial support allocated for additional support for learning.
''In 2015, the amount spent amounted to #579 million, an increase of £24 million on 2014 expenditure.''