Schools In Poorest Areas To Get £45M To Tackle Attainment Gap
24 July 2017, 12:29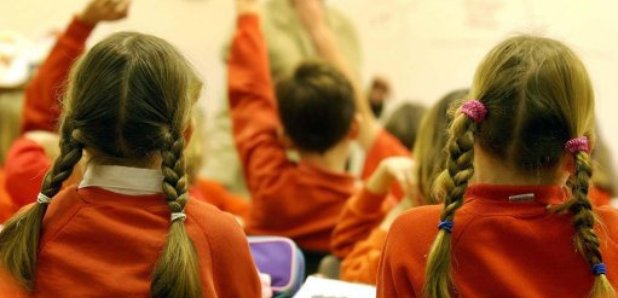 More than £45 million is to go to schools in Scotland's most deprived areas to help close the gap in attainment in 2017/18.
The latest round of the Scottish Attainment Challenge funding will again go to the nine local authorities with the highest concentration of deprivation as well as 72 schools in poorer areas elsewhere.
The £750 million scheme was launched in 2015 to support projects to narrow the attainment gap between poorer pupils and their more affluent counterparts.
Education Secretary John Swinney announced the funding breakdown during a visit to Newark Primary School holiday club in Port Glasgow, Inverclyde, which was set up through previous attainment challenge funding for families to learn and play together.
He said: "Improving the education and life chances of our children and young people is the defining mission of this government.
"Central to this is the Scottish Attainment Challenge, which is providing £750 million during the course of this Parliament to tackle the poverty-related attainment gap by supporting hundreds of schools develop approaches to improve literacy, numeracy and health and wellbeing.
"During my visit to Newark Primary School, I was able to see first-hand the very real benefit this funding is having on children and young people, their families and the wider community.
"Today's announcement ensures local authorities and individual schools where the need is greatest have substantial additional funding for the coming year to tailor their plans based on their own circumstances.
"This work, along with the introduction of Pupil Equity Funding, forms the backbone of our focus to target resources where they are needed the most whilst also empowering schools to ultimately improve the life chances of all children and young people in Scotland.''
The £120 million Pupil Equity Funding scheme involves schools being given about £1,200 per pupil linked to the number of youngsters who meet the criteria for free school meals to use in closing the attainment gap.
Inverclyde Council leader councillor Stephen McCabe said the funding was playing a "major part'' in the success of the region's education performance.
He said: "We have been able to more than double the provision of lunch clubs across Inverclyde this summer and hundreds of families have been enjoying the range of activities and lunches on offer.''
The nine council areas with the highest concentration of deprivation are Clackmannanshire, Dundee, East Ayrshire, Glasgow, Inverclyde, North Ayrshire, North Lanarkshire, Renfrewshire and West Dunbartonshire.