Schools to get £50m to help reduce attainment gap
22 May 2018, 10:57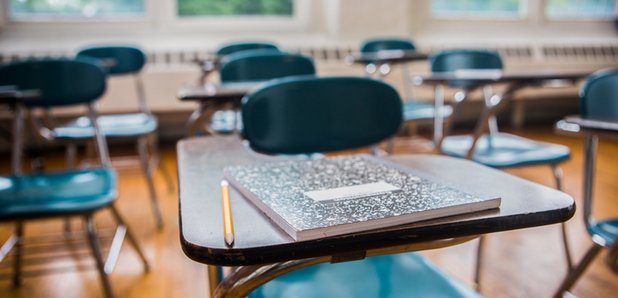 Scores of schools across Scotland will share £50 million in funding as the Scottish Government continues efforts to close the educational attainment gap.
Education Secretary John Swinney stressed that reducing the gap in performance between youngsters from deprived communities and their better-off counterparts was still the "defining mission" of the government.
Nine local authority areas - as well as 74 schools in a further 12 councils - will share £50 million in funding in 2018-19.
The Scottish Government has pledged a total of £750 million to tackle the attainment gap through its Attainment Scotland Fund.
The latest funding round will see more than £8 million go to schools in the Glasgow City Council area while North Lanarkshire will receive almost £7.5 million, with over £6 million going to help pupils in Dundee.
Mr Swinney said: "Improving the education and life chances of our children and young people is the defining mission of this government.
"Central to this is the Scottish Attainment Challenge which is supporting hundreds of schools to develop approaches to improve literacy, numeracy and health and well-being that raise attainment and help close the poverty-related gap."
Mr Swinney announced the funding allocations on a visit to Clydebank High School in West Dunbartonshire - one of the nine council areas receiving a share of the cash.
The area has already benefited from £13.8 million of funding in the past four years as part of the scheme, with Mr Swinney saying this was "starting to make a real impact" and that children were making "significant progress".
He added: "A recent evaluation of the fund found that three-quarters of school heads believe the attainment gap has started to close and almost all expect progress in the next five years."
Nine councils across Scotland will receive £43 million, with money going to Clackmannanshire, Dundee, East Ayrshire, Glasgow, Inverclyde, North Ayrshire, North Lanarkshire, Renfrewshire and West Dunbartonshire.
In addition, just over £7.1 million is going to 74 schools spread across Aberdeen, Argyll and Bute, Dumfries and Galloway, Edinburgh, Falkirk, Fife, Highland, Scottish Borders, South Ayrshire, South Lanarkshire, Stirling and West Lothian.