Schools urged to 'poverty proof' uniforms
12 July 2018, 05:32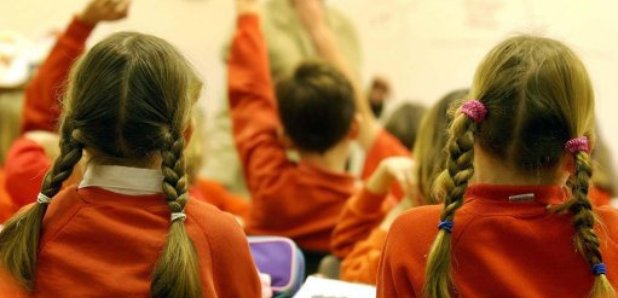 Schools are being urged to "poverty proof" their uniforms and ban items of clothing that are deemed to be unnecessary or excessively expensive.
Members of Holyrood's Education Committee made the plea after carrying out an inquiry into the links between poverty and attainment at school - with MSPs "appalled" to hear about the number of youngsters who come to classes hungry.
They hailed the work some councils are doing to tackle the problem, highlighting Glasgow's provision of free meals for all pupils up to P4, and North Lanarkshire's efforts to tackle "holiday hunger" by giving some youngsters lunches during school holidays.
But they also voiced concern about the cost of some items of school uniform, and warned that moving to online payments for school dinners or trips could disadvantage families without access to computers.
Committee convener James Dornan was clear that MSPs had been told "aspects of UK social security policy are the single biggest reason for the increase in child poverty".
He added: "We heard time and again that teachers are increasingly seeing children who are affected by poverty, including children coming to school hungry.
"That this is an increasing problem in Scotland is utterly appalling, but we know that this is something that schools cannot tackle alone."
With First Minister Nicola Sturgeon having made closing the attainment gap between rich and poorer youngsters her top priority, Mr Dornan said action is needed to "ensure that our schools do not have costs which impact on young people's time at school, including their opportunity to learn".
He added: "This is not always about big changes, but rather a recognition that even the smallest policy can sometimes have a serious impact on families experiencing poverty."
During the inquiry, MSPs heard how some families cannot afford the resources to help youngsters do their homework, whether that be craft materials such as glue and glitter in primary school, or access to IT and the internet for older pupils.
The committee was also told "some families cannot afford basic amenities such as hot water for showers or beds, which can impact on young people's attendance at school and readiness to learn when they are there".
MSPs made a number of recommendations on how to tackle the problem, including calling on councils to "invite schools to poverty-proof their uniform policies".
This could see schools ditch costlier items of clothing with school badges in favour of unbranded garments which can be bought from supermarkets.
The Scottish Government is being urged to survey local education authorities to establish which of these bodies charge for in-school activities, and how much these charges are.
Another suggestion is for ministers to look at rolling out a system of using more schools as hubs where families can get advice on how to maximise their income and what help they may be entitled to.
The Scottish Government is providing £120 million to schools under the Pupil Equity Fund, with the cash going to head teachers to determine how to spend.
Mr Dornan said: "Clearly the Scottish Government, education authorities and schools are working hard to address these issues, but there is still more to do.
"There has to be more support to help teachers and school staff who are working so tirelessly on the front-line to help in schools. There also needs to be more recognition of the value of youth workers in our communities and in schools supporting our young people."
Labour education spokesman Iain Gray said: "The rising costs of school uniforms and trips leaves far too many families struggling to cope. It is important that schools and local authorities take this into consideration and make a concerted effort to drive down prices as much as possible.
"The committee's report also lays bare the devastating impact of the loss of free school meals during holiday periods. Some children are sometimes left to go hungry as their families are forced to choose between heating and eating. Labour-run North Lanarkshire Council's groundbreaking initiative to feed children through school holidays was rightly recognised as a way to tackle poverty."
Green education spokesman Ross Greer said: "What we are often seeing is that pupils from low-income families are being penalised or excluded because their school has failed to poverty-proof its uniform policy, or worse, parents being forced to choose between feeding their children and buying them the clothing required.
"However, poverty doesn't begin in the classroom so closing a poverty-related attainment gap through education policies alone simply isn't possible.
"The Government needs to be bolder in tackling child poverty by adopting Green proposals such as £5 child benefit top-up, ending their considerable support for businesses which pay poverty wages, and delivering the agreed roll-out of the Healthier Wealthier Children family income maximisation project as soon as possible."
A Scottish Government spokesman said: "We are investing £750 million during this Parliament to tackle the poverty related attainment gap and ensure every child in Scotland has an equal chance to succeed.
"Our Tackling Child Poverty Delivery Plan is backed by a multi-million package of investment.
"It sets out action such as support for after school childcare, access to meals during holiday time, and increased help with the costs of uniforms.
"Through our Financial Health Checks, we will maximise household incomes and reduce household costs.
"It is this range of practical and preventative measures what will support low income household and help every child achieve their potential."