Scotch Whisky exports grow to almost £2bn
19 October 2018, 06:53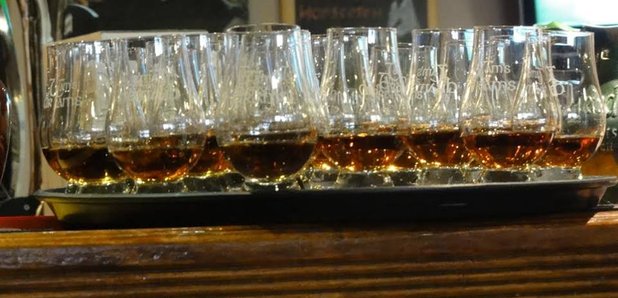 Scotch Whisky exports rose to almost £2 billion in the first half of the year.
Exports increased in value by 10.8% to £1.97 billion, compared with the same period in 2017.
Analysis of official HMRC figures published by the Scotch Whisky Association (SWA) also shows the volume of exports increased by 5.6% to almost 558 million bottles.
Single Malts continued to grow in popularity, with exports up 14.4% to £550 million in the first six months of 2018.
They now make up 28% of the value of all Scotch shipped overseas.
Exports to emerging markets continued to grow, with a 34.8% increase in the value of Scotch Whisky going to China, and a 44.4% increase to India.
The US remains the largest export market by value at over £400 million, with France largest by volume at almost 90 million bottles.
The European Union remains the biggest regional destination, accounting for 39% of the volume of Scotch Whisky exports and 31% of their value.
Karen Betts, SWA chief executive, said: "It's hugely encouraging to see Scotch Whisky exports continue to grow - and at double-digit rates - in the first half of this year.
"Scotch Whisky is a luxury spirit, crafted with care in Scotland, and enjoyed all over the world -in established markets like the EU and emerging markets like India and China.
"As the UK leaves the EU, the industry wants to continue to trade with the EU as easily as it has while being able to pursue growth opportunities globally.
"But in order to flourish overseas, the industry needs support at home. Competitive tax rates are crucial, enabling producers to start-up, scale-up and invest for growth, such that they continue to be the dynamic job-creators, employers, tax-generators and exporters that they are."
She added: "Right now, £3 in every £4 spent on Scotch in the UK is collected in tax by HM Treasury. The industry believes this tax burden is too high, and is more likely to stifle growth than nurture it.
"That is why we are calling on the Chancellor to freeze duty on Scotch Whisky in the Autumn Budget."
International Trade Secretary Liam Fox said: "I am delighted to see exports of Scotch Whisky grow by nearly 11%.
"The success of Scotch Whisky epitomises the global demand for quality British food and drink.
"And as we leave the European Union, my international department will continue to help businesses make the most of exciting opportunities to trade across the world through our export strategy which aims to grow exports to 35% of UK GDP."