Scotland can be 'bridge between Europe and the UK', says SNP MP
19 March 2018, 07:18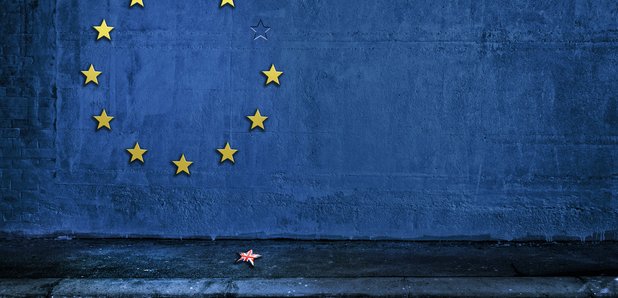 Scotland can act as a "bridge between Europe and the UK" over Brexit, the SNP's Europe spokesman will say today.
In a speech at a Brexit conference Stephen Gethins MP will say Scotland can use its "distinctive voice" in the debate to benefit everyone in the UK and Europe.
The MP for North East Fife will be speaking at the Brexit: Should I Stay Or Should I Go? event at the Queen Elizabeth II Centre in London.
He will say that Scotland has a long tradition of being an "outward-looking European nation" from ancient through to modern times.
Mr Gethins is expected to say: "For Scotland, for the people of Scotland, our Parliament, and our Government there is a clearly expressed desire to retain that connection with the single market and the customs union.
"We can use this expression as a way of creating opportunities for Scotland to become a bridge between Europe and the UK."
Mr Gethins will say that the UK will need to re-build its relationship with the rest of Europe following Brexit and that Scotland can play a "crucial role" in building that "new bridge and relationship with the EU."
He will say: "During my time speaking with politicians and other influencers and stakeholders in the EU, it has been striking just how many recognise Scotland in its own right.
"There is an even greater recognition that Scotland voted to remain and has a distinctive voice in this debate.
"We should use that recognition to benefit everyone in the UK and Europe. "
He will add: "Scotland has a long history of political, commercial and cultural engagement with our partners in Europe. That continues today through those business, academic and even political links. Scotland can be at the forefront of reconstructing those relationships and so benefit from the unique position that we hold, even if we don't like how we arrived here.
"Scotland is well placed to act as a bridge between the UK and the rest of Europe, regardless of our future constitutional status, and regardless of the final outcome of the negotiations.
"The work to build that bridge starts now."
A UK Government spokesman said: "As we negotiate our exit from the EU we will do so as one United Kingdom, and we're committed to securing a good deal that works for all of the country including Scotland."