Scotland Labour MP Dies
26 January 2017, 19:01 | Updated: 26 January 2017, 19:03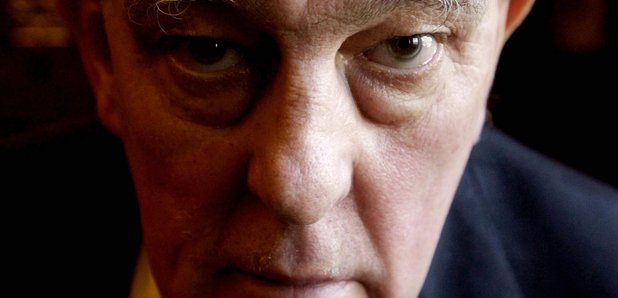 Tam Dalyell was one of the most principled, honourable and dogged politicians of his generation.
He was that rarity: an Old Etonian with a near aristocratic background who became a left-wing Labour MP, although he remained a fervent monarchist throughout his career.
And when he took up causes, whether it was the sinking of the Argentine warship the General Belgrano during the Falklands conflict, the Lockerbie atrocity, the Peruvian rain forests, his opposition to the Kosovo bombing in 1999 or the invasion of Iraq, he did so with a single-mindedness and thoroughness that exasperated his critics.
His detractors derisively labelled him "Daft Tam'', but it was a complete misnomer. Mr Dalyell was a serious man with an impressive scientific background who researched every cause he took up with minute care.
Indeed, so committed was he to his principles and beliefs that he was more than once suspended from the House of Commons for "unparliamentary language'' which he refused to withdraw. He was twice expelled from the Commons for calling Margaret Thatcher a liar and refusing to withdraw the epithet.
And he despaired over the Tony Blair government which won power in 1997, particularly over the Kosovo bombing but also over the creation of the Scottish Parliament and latterly over Iraq.
Years earlier he had "invented'' the West Lothian question (his first constituency was West Lothian, later to become Linlithgow) in 1977 which related to the rights of Scottish MPs to vote at Westminster on purely English issues, while English MPs, once devolution was introduced, could not vote on some purely Scottish issues.
After the creation of the Scottish Parliament in 1999, Mr Dalyell defied the Government whips saying that he no longer had the ``brass neck'' to vote in the Commons on purely English topics.
It took nearly 30 years for Westminster to attempt a serious resolution of his famous question, after sweeping new powers promised to Holyrood during the Scottish independence referendum campaign in 2014 led to widespread calls for ``English Votes for English Laws'' (EVEL).
Mr Dalyell was a staunch critic of the Better Together campaign's tactic of pledging more powers to Scotland, insisting any move to break up the unified British tax system would push Scotland closer to independence.
Mr Dalyell was born on August 9 1932. Strictly he was Sir Tam, Tenth Baronet of The Binns, the 17th-century castle overlooking the Firth of Forth, which was his home.
He attended Harecroft Hall School in Cumbria and Eton College, where he said he was treated as an adult. Then he read mathematics at King's College, Cambridge. He became president of the Cambridge University Conservative Association.
Then, he did his national service in Germany as a trooper with the Royal Scots Greys.
He said later: "I rather enjoyed my time in the Army, which was perverse of me because I was the despair of every sergeant-major.''
It was the Suez crisis which marked his conversion to socialism. And in June 1962, Mr Dalyell, aged 29, won a crucial by-election at West Lothian to embark on his unique parliamentary career.
His first - and successful - campaign was to rail against Harold Wilson's plan to hand over the fragile coral atoll Aldabra in the Indian Ocean to the United States military for use as an airstrip.
In 1967, he was found guilty of ``breach of privilege and of a gross contempt of the House'' after he had handed over to The Observer newspaper evidence taken in private by the Select Committee on Science and Technology relating to the secret biological and chemical warfare establishment at Porton Down.
He believed that the Ministry of Defence deliberately took this issue "to the wire'' as an act of vengeance for ``trouble'' he had caused the government of the day over other issues.
But Porton Down became an issue once again a third of a century later, after an inquiry which confirmed the allegations Mr Dalyell had made all those years earlier about what was actually going on behind closed doors at the facility in the 1950s.
It was revealed that in return for payment and a precious pass for three days' leave, soldiers from all over the country travelled to Porton Down to be involved in testing.
Many had no idea what was involved, and some soldiers were even told that they were taking part in research designed to find a cure for the common cold. But they were actually involved in germ warfare experimentation, which led to loss of life and serious illness.
Mr Dalyell also became associated with the Troops Out movement in Northern Ireland, followed by an attack on Mrs Thatcher's proposed boycott of the Moscow Olympics, which he regarded as toadying to US president Ronald Reagan.
But he will be principally remembered for his campaign over the General Belgrano, which was sunk by a British submarine with the loss of hundreds of lives.
Mr Dalyell harried Mrs Thatcher for months and years afterwards, claiming that the Belgrano was steaming away from the Falklands and back to port when she was attacked. The government maintained throughout that the Belgrano was a threat to the British taskforce and had to be sunk.
He was hardly less of a thorn in Mrs Thatcher's side over the subsequent Westland helicopter crisis, which cost her two cabinet ministers, Michael Heseltine and Leon Brittan, and came close to bringing about her own downfall as well.
Mr Dalyell was a shadow science minister from 1980 to 1982 but was forced to quit over his criticism of the Falklands campaign, which he said was ``like two bald men fighting over a comb''.
He was equally opposed to the first Gulf War, saying that in any case Kuwait ``is the 19th-bloody state of Iraq''. Once he went to Baghdad to negotiate with Tariq Aziz, the Iraqi foreign minister.
And he went to enormous lengths to try to exculpate Colonel Muammar Gaddafi, the then Libyan leader, from any involvement in the Lockerbie atrocity.
Mr Dalyell has been described, unfairly, as belonging to the "drone until they drop'' school of debate, but the fact remained that he was so persistent that he usually got some sort of result.
When the Kosovo conflict was at its height, he was one of 25 MPs who voted against military action.
He said at the time: "I am one of comparatively few - a dwindling number of MPs - who have actually worn the Queen's uniform, done gunnery and experienced the smell of cordite. Perhaps we are a bit less relaxed about unleashing war than those who have never been in a military situation.''
New Labour he despised, describing himself as "Ancient Labour''. And although he harboured no ambitions to become prime minister, he was bitterly disappointed never to have been a minister. But his style of politics precluded that.
Mr Dalyell was an honest, if quixotic man in a profession not best known for its probity. Many of his colleagues, exasperated by his prolonged campaigns on what could be called unpopular issues, thought he was simply being perverse.
But he was in fact the most dogged and determined crusader at Westminster in the last half of the 20th century. He knew that to get results he had to pursue issues relentlessly, even to the point when his fellow MPs would groan when he rose in the Commons. But he was impervious to that.
He once said that a successful campaigning MP had to be a bore. "I have never flinched at boring people,'' he said.
After the 2001 general election campaign - which he had to conduct virtually from the end of a telephone because of a serious leg injury - Mr Dalyell became Father of the House of Commons, as its longest-serving continuous member.
He exploited his senior position by fronting the highly effective campaign to prevent an invasion of Iraq by the United States with British backing.
His campaign against the war with Iraq continued relentlessly before, during and after the invasion, insisting, among other things, that Saddam Hussein had nothing to do with the attack on the Twin Towers in New York on September 11 2001.
In the autumn of 2004, Mr Dalyell suffered from a heart complaint which kept him absent from Westminster for several weeks.
He recovered from that illness and returned to Westminster for the last few months of that Parliament. He retired from Parliament at the 2005 general election, telling his friends that ``there is nothing so ex as an ex-MP''.
He had wanted to retire at the 2001 general election, but his local constituency party persuaded him to stay on for a further parliament.
In 1963, he married Kathleen, the elder daughter of the late Baron Wheatley, one-time Lord Advocate and Labour MP for East Edinburgh. They had two children, a son and a daughter.
His book The Question of Scotland - Devolution And After was published in September 2016.