Scotland 'Lagging Behind' Parts Of UK On Drug Driving
18 April 2017, 05:25 | Updated: 18 April 2017, 07:19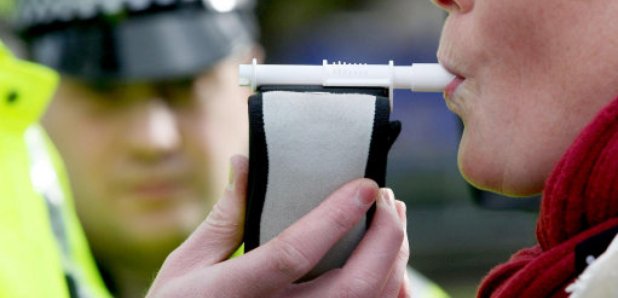 The Scottish Conservatives have launched a campaign calling for a tougher stance on drug driving north of the border.
The party says improved legislation is needed to tackle the issue, with Scotland lagging behind other parts of the UK.
Its campaign follows similar calls from road safety charity Brake. It is backed by parents whose children have been killed by drug drivers.
It is an offence to drive while "impaired by drugs'' in Scotland, but there is no specific drug limit.
The Tories want a limit for legal drugs such as prescription medicines to be introduced alongside a zero tolerance approach to driving on illegal drugs.
Roadside drug testing kits should be introduced to effectively police drug driving, the party said.
The call is backed by parents including Janice Ward, whose 20-year old daughter Rachael was killed by a drug driver.
A zero-tolerance drug driving ban was introduced in England and Wales in 2015, making it an offence to drive after taking certain controlled drugs, both illicit and some prescription-only substances.
Since the ban was brought in, drug-driving arrests have soared in police forces across England and Wales.
Douglas Ross, the Scottish Tories' justice spokesman said: "The evidence is clear - drug driving is just as dangerous as drink driving. Yet in Scotland, the government has simply failed to respond to this menace on our roads.
"We need immediate action now to bring a halt to the growing number of deaths and injuries caused by people on drugs getting behind the wheel.
"That means improved legislation to tackle driving under the influence of all dangerous substances, and a zero tolerance approach to anyone foolish enough to drive having taken drugs.
"We must also give our police the resources and equipment to put this into practice.
"Quite simply, Scotland has lagged behind other parts of the UK in failing to tackle this issue. The SNP Government needs to take action without further delay.''
A Scottish Government spokeswoman said: "Scotland has long-standing legislation used by Police Scotland, prosecutors and our courts that makes it an offence to drive while being impaired due to drugs.
"We prioritised lowering the drink-driving limit in 2014 as evidence showed such a policy could help save lives.
"We are considering very carefully whether evidence shows that specific drug driving limits should be introduced in Scotland.''