Scotland 'less attractive to migrants' under more restrictive system
21 June 2018, 07:18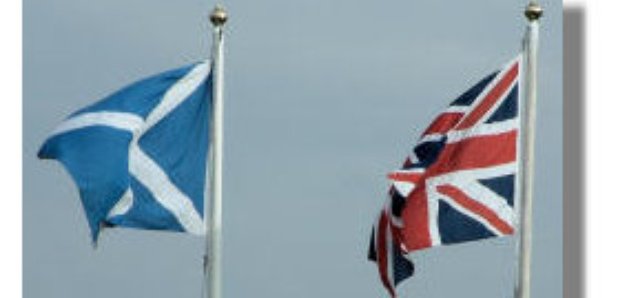 Scotland could struggle to attract migrants if a more restrictive system is introduced post-Brexit, a new report concludes.
Research by academics at the universities of Edinburgh and Glasgow said the UK and Scotland would have to compete with other countries as potential migrant destinations, including the USA, Canada and Australia.
The paper found that a shift to tighter controls would have "substantial effects" on the supply of migrants into lower-skilled jobs and would also reduce the likelihood of migrants settling for the longer term, particularly families with young children.
The findings were based on 207 in-depth interviews with migrants across Scotland in 2014 and 2015, as well as a set of focus groups and interviews with 31 migrants in January and February 2018.
"For many migrants the relative ease and speed with which decisions to relocate can be made in the context of free movement have helped to make the UK/Scotland an attractive destination," researchers said.
"Participants stated very clearly that in the absence of free movement, the UK would have to compete more strongly with other English-speaking countries such as the USA, Canada and Australia, particularly with regards to migration to lower-skilled jobs.
"In short, both data sets show very clearly that a more complicated post- Brexit immigration regime will deprive the UK/Scotland of some of its main advantages over other possible migrant destination countries, both within the EEA and beyond, at least amongst some groups of potential EEA migrants."
It added: "Whilst controlling spontaneous and unplanned patterns of settlement may be a deliberate goal of migration policy at a UK level, this will have significant implications for Scotland and/or for specific regions which may wish to encourage longer-term patterns of migration and settlement in order to meet demographic, social or labour market needs."
SNP MSP Mairi Gougeon said the findings reinforced the need for control over migration to be devolved to Scotland.
She said: "This report from the universities of Edinburgh and Glasgow shows how dangerous Tory Brexit plans will be for Scotland's economy - with real concerns being raised about migrants being deterred from coming here after 2019.
"This is why it is time for powers over migration to be devolved, as the Scottish Parliament has called for, and for us to build a system that works in Scotland's interests, not against us.
"There is a growing consensus that the Tories need to do more than simply drop their net migration targets, and instead either maintain or increase migration levels across Scotland."
Ross Greer MSP, the Scottish Greens' Europe spokesman, said: "The scale of the task Scotland faces in attracting European nationals is laid bare in this report.
"It outlines how other English-speaking countries and other countries in the EEA will become 'more attractive destinations' than Scotland.
"Worse still, families with young children, looking for a new home for the long term, will be deterred by a 'more restrictive system'.
"This will cause huge damage to our economy and to essential services such as the NHS and care system which rely heavily on workers from elsewhere in Europe.
"Until the Scottish Parliament has full control of immigration policy, Scotland will always be at a severe disadvantage in attracting those people wishing to make a contribution to our society and economy."